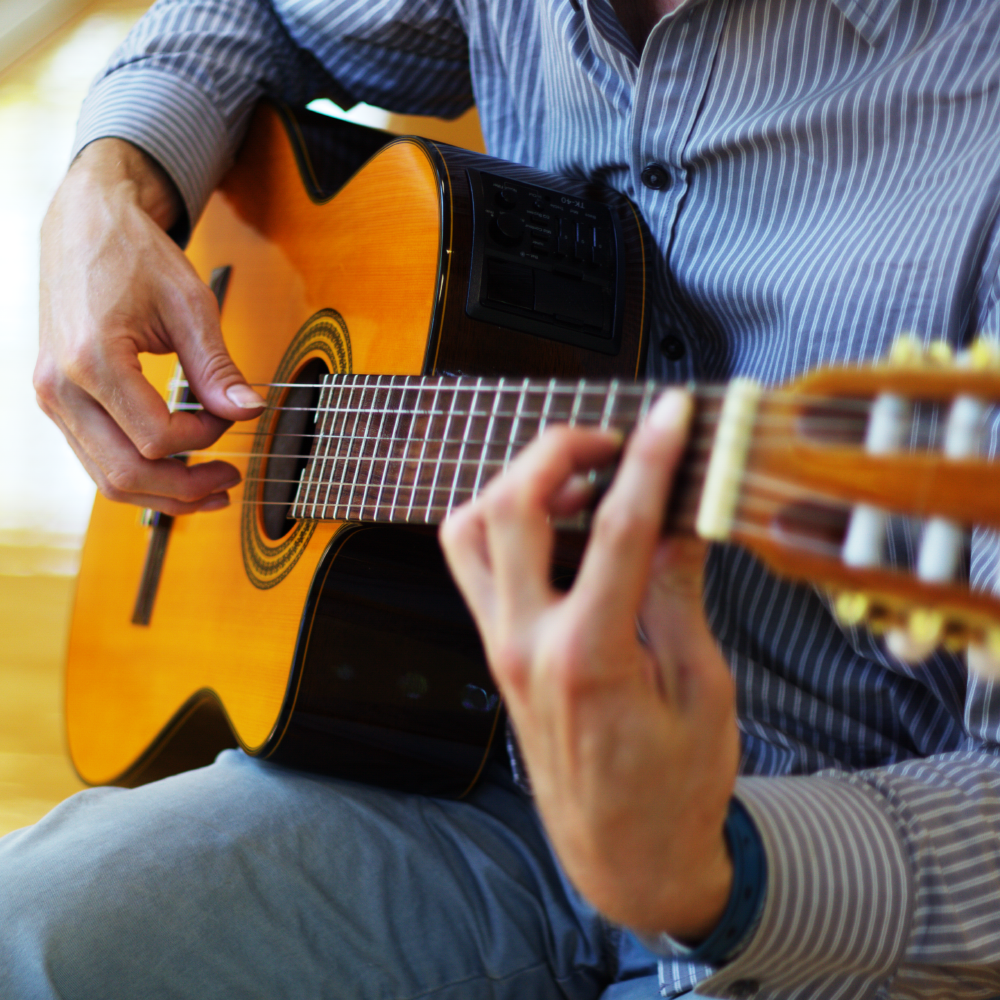 Guitar
Typically for ages 5 and up. For younger children, click here.
For guitar, we teach songs from a wide variety of genres from classical to rock, from gospel to Christian contemporary. We balance musicianship and fun by mixing technical or theory concept, while always including that favorite riff or song, too. We use a variety of guitar methods and other resources, and love it when students bring CDs or iPods to class to learn their favorite tunes.
Yes, we offer instruction in each of these instruments. Once you register, you can discuss this more with your guitar instructor.

Fretted Instruments of Homewood


205-879-6489

Guitar Center


205-824-6454

Be sure to ask about special discounts for students of Dawson Music Academy.