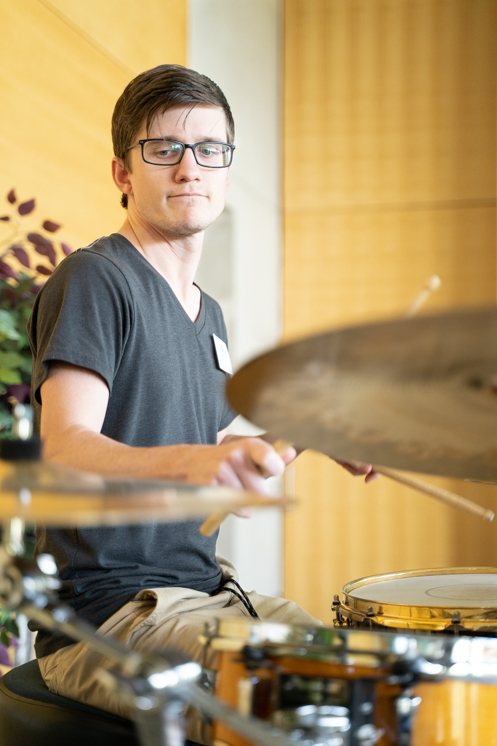 Joel Bailey
Music has captivated me from an early age. My father always went to church on Sundays, and it was there that my love for music really began. Church was a great environment for me, and being there gave me a chance to watch the musicians, absorb the music, and provided an opportunity to practice drumming on the back of my chair. Over the years, I've graduated to an actual drum set and picked up other instruments along the way, but the drums and guitar will always be my favorites.
When it comes to teaching, I really enjoy getting to know each of my students and figuring out the best ways to teach them so that they not only grow in their skills, but also in their musicality and love for the instrument. I utilize a variety of techniques, teaching styles, and materials to create a curriculum that best fits each individual student. Music has such a transformative power, and once a student grasps that, it really can be a life changing experience. Seeing someone's face light up when they finally understand an idea or create something of their own is truly rewarding.
I have had the privilege to play the drums and guitar all over the country. I served as the drummer and guitar player for Life Church for over ten years. As a part of the band I Am Terrified, I have shared the stage with notable groups like Skillet, Third Day, and Relient K. I am currently serving at Canvas Church in Birmingham as a guitar player and drummer.