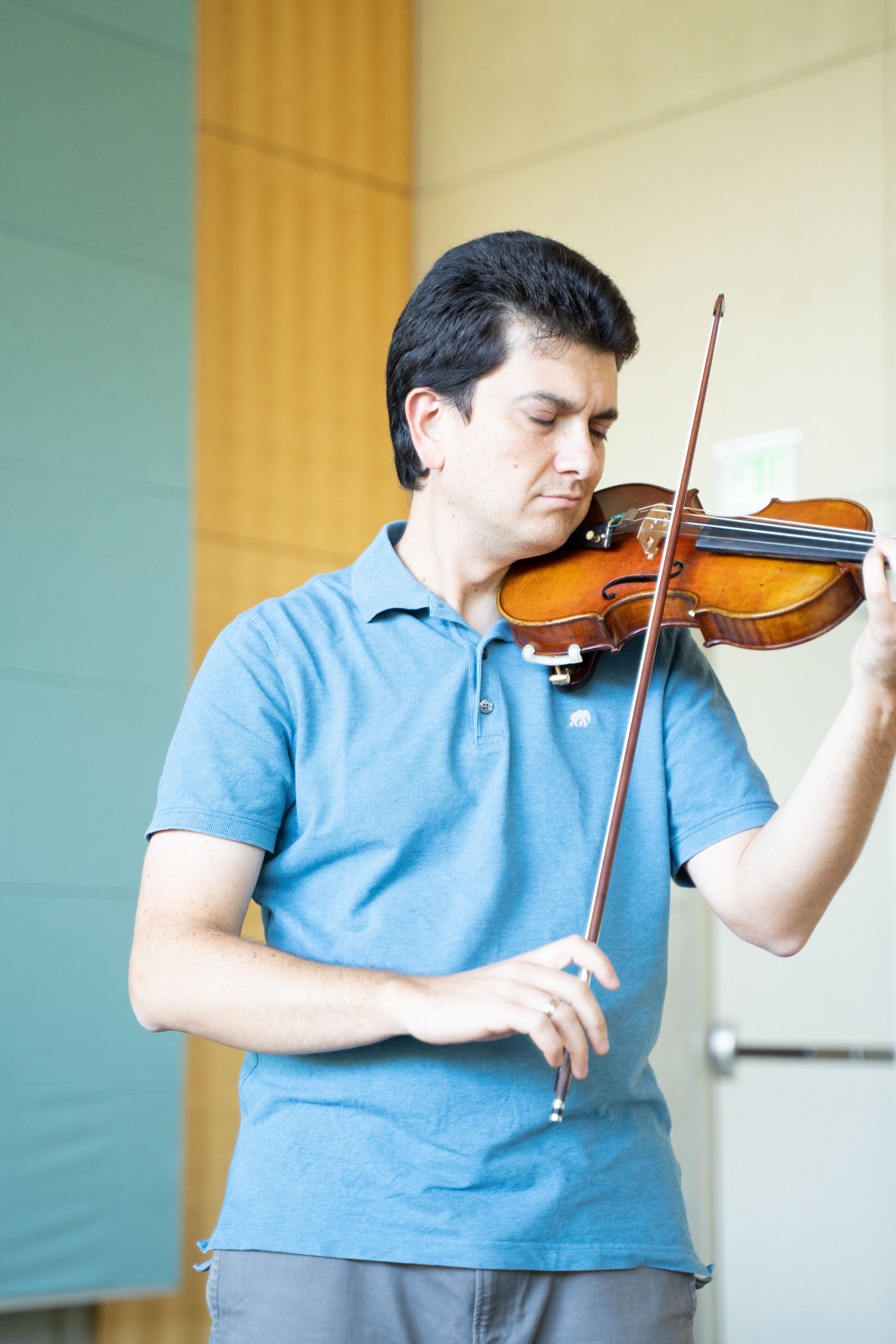 Viktor Dulguerov
Bachelor of Music
Conservatory of Music at Lynn University
Master of Music
Carnegie Mellon University
Performance Residency
Carnegie Mellon University
I developed a love of music at a very early age as I listened to my parents performing as professional pianists. My parents inspired my journey as a musician by encouraging me to move to the United States to study the violin. The biggest lesson I have learned as a musician is the skill of practicing.  I have learned the importance of practicing while being aware of the music. Once I recognized that it's what it would take to become a great musician, I didn't look back.
I enjoy teaching violin to students of all levels, ages 6 years and older.  In weekly lessons, I use Suzuki and Essential Elements method books plus scales and technical exercises to help students develop their talents.  I enjoy adapting lessons to the student's needs and interest to help each student learn to the best of his or her ability.
I have studied violin with Andrés Cárdenes, Sergiu Schwartz, and Evgenyz-Maria Popva.  I have attended festivals at Penn's Woods Festival, The Lancaster Festival, National Repertory Orchestra, Academia Chigiana in Sienna, Italy; and the Musicorda Festival with James Buswell, Masuko Ushioda and St. Petersburg String Quartet.  I have been honored to participate in masterclasses with Yfrah Neaman (England) and Kevork Mardiorossian (USA). I have been privileged to be on the faculty at Musik Innovations School of Music, Noteworthy School of Music, and Washington Music Centre in Pennsylvania. I enjoy teaching at the Dawson Music Academy and sharing my passion for music with students.