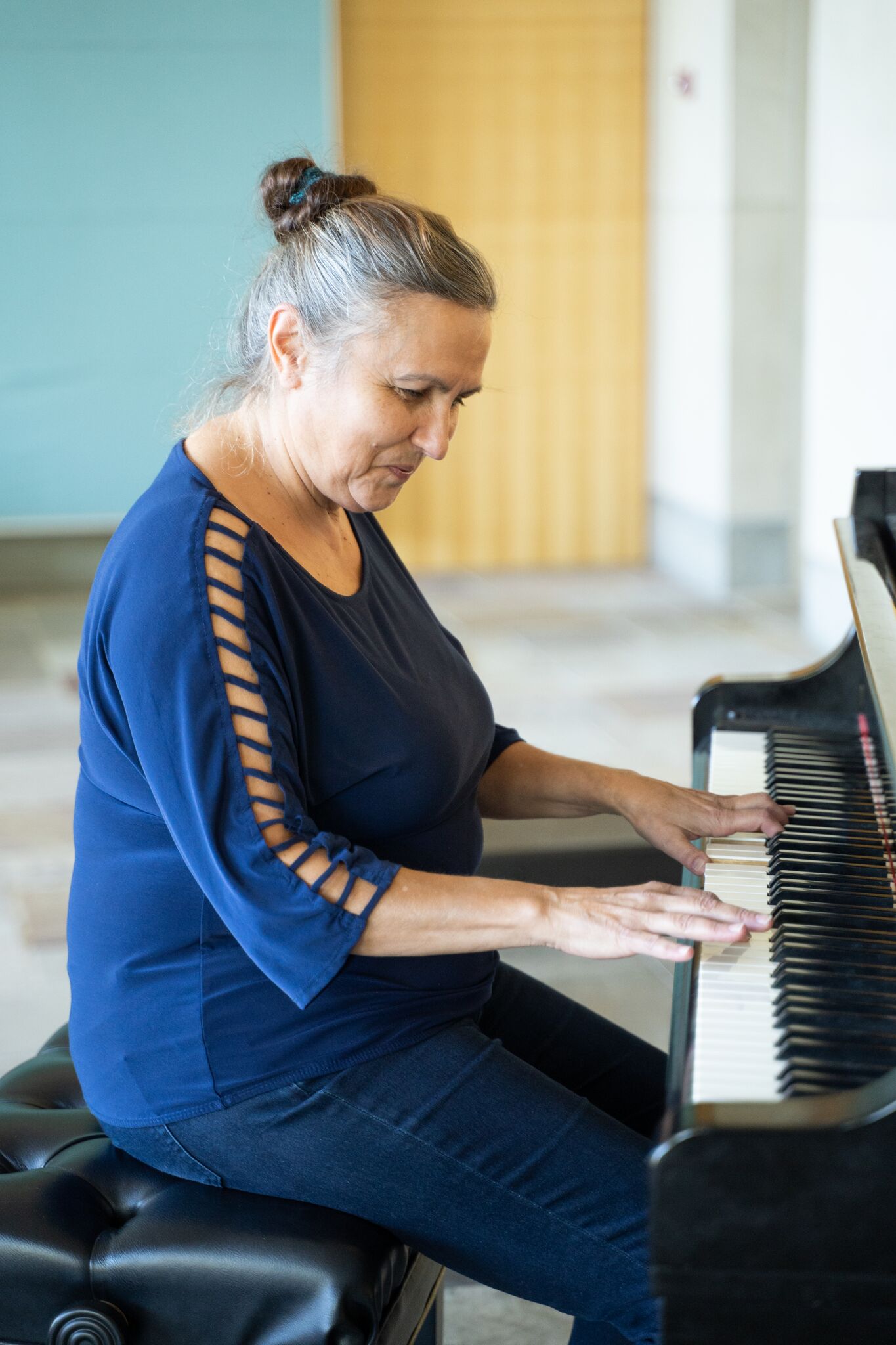 Veronica Holder
Bachelor of Music in Education
Tselingrad Padagogical Institute, Kazakhstan
My favorite aspect of teaching is sparking a love of music in my students. I want students to look forward to coming to piano lessons each week. With that goal in mind, I design weekly lessons that actively engage students. Each lesson includes a variety of learning activities, from clapping rhythmic patterns to composing songs and reading music. No two lessons look alike because no two students have the same abilities and goals.
While I enjoy teaching students from preschoolers through adults, beginner students are some of my favorites because of their unique stage of learning. It is simply amazing when those "lightbulb moments" occur, and students recognize the joy of making music for the first time.  Whatever their age, I incorporate many different teaching strategies to help my students understand and master the foundations of music. Musical selections are adapted to the interests of each student. All lessons include an emphasis on building the solid music foundations of steady beat, note reading and ear training.
In addition to private lessons, I also enjoy teaching group classes. I have taught preschool music at Trinity Child Development Center for the past twelve years. I love having the opportunity to share the joy of music with children, starting at a very young age. I have also taught several group piano classes. As a musician, I enjoy accompanying church choirs and student ensembles. I also enjoy singing in community and church choirs alongside other vocalists, connecting with our shared passion. Singing, playing the piano, and teaching are my most favorite pastimes, so whenever my schedule allows, that is where you will find me investing my energy.