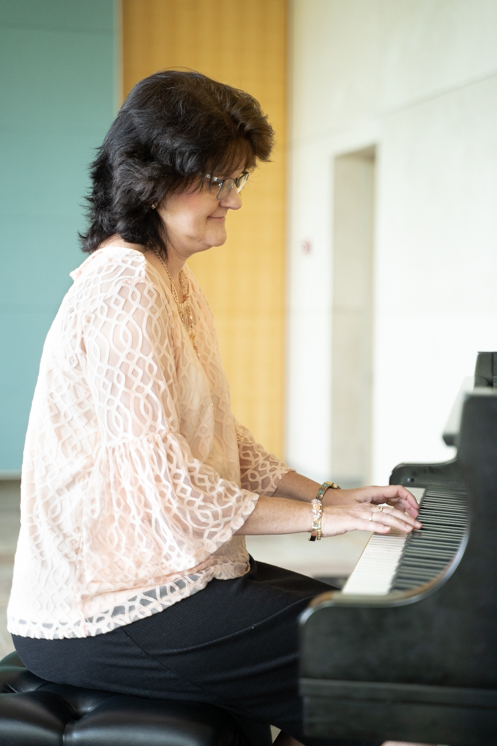 Teresa Hill
Bachelor of Music in Music Education
Mississippi State University
I believe we are born with musical ability, just like we are born to speak. It is my goal to help develop that ability through music education. Whether learning piano or voice, I believe that each student is unique; therefore I plan each lesson to fit the learning style and ability of every individual.
In weekly lessons, I emphasize music theory, technique, rhythm, ear training, sight reading, improvisation, and expression. In addition, I use supplemental materials to assist students in accomplishing their goals, and incorporate pieces that reflect a variety of student interests. I want to give each student the opportunity to play/sing material that they enjoy, and songs that give them a feeling of accomplishment. I want to instill in students a love of music that they will enjoy for the rest of their lives. I frequently incorporate a variety of learning activities in our weekly lessons. I encourage students to embrace their musical creativity by helping them to compose simple songs. My desire is to help my students increase their love of music as they become more proficient.
I became a music teacher because I have a passion for music, and because I want to make a difference in the lives of others. In addition to teaching private lessons, I also taught music for over ten years in both public and private schools in Mississippi. My experience as a full time music educator has given me numerous resources to help my students master their learning goals.