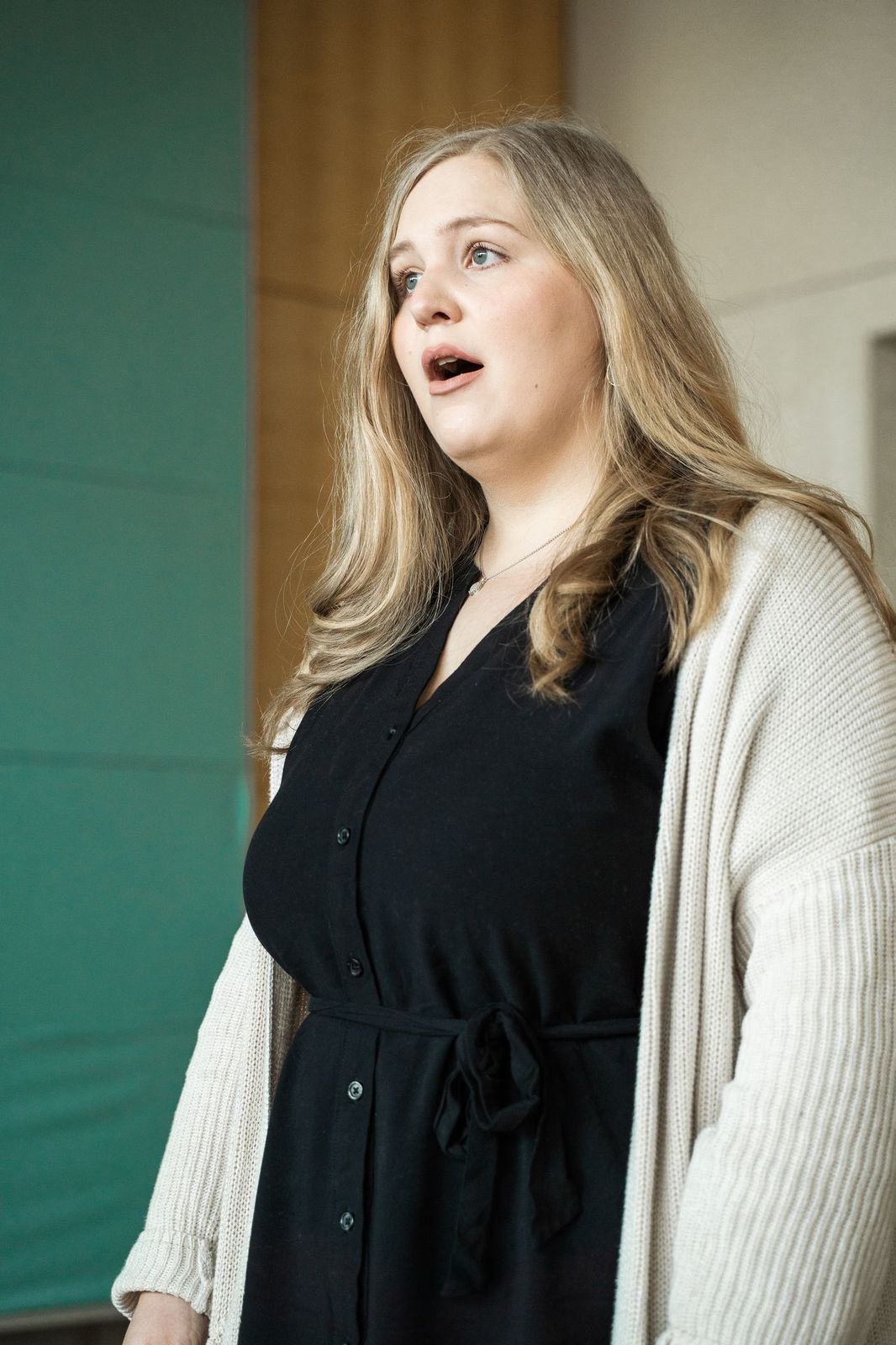 Madison McCugh
Bachelor of Arts in Music Education
University of Alabama at Birmingham
In Progress: Master of Arts in Music Education
Samford University
Music has a unique way of connecting with each of us. I love that no matter our age or experience, there's a beautiful world of music that we can explore. My passion for music started in high school. As a freshman, I joined choir for the first time. I knew absolutely nothing about reading music or singing. However, my choral director saw potential within me. Because she took a chance on me, I was able to grow my talents and experience joy through music that I never knew existed.
Sharing this same joy of music is my highest aim while teaching. Nothing beats the look on a student's face when they finally play through a difficult passage on the piano, or when new vocal technique really "clicks" on that one high note. I enjoy helping students experience these moments of success.
My teaching style is goal-­oriented and interactive. I focus on the needs of each student and his or her learning style. In weekly lessons, I enjoy incorporating a variety of learning activities to teach students important foundations in music theory, note reading, and rhythm skills. In both piano and voice lessons, I utilize several different musical styles of song to help students learn to express their own feelings through music.
As a music educator, in addition to teaching private lessons, I've also enjoyed opportunities as a middle school music educator in Tuscaloosa and Jefferson Counties. Through these experiences, I directed choral ensembles and prepared them for various performances, both at the local and state levels. Providing opportunities for students to showcase their musical talents is one of my favorite teaching experiences.
In addition to teaching, I've had various opportunities to perform and give back to our arts community. While attending the University of Alabama at Birmingham, I participated in the UAB Concert Choir. Currently, I enjoy singing with Samford University's A Cappella Choir as well as the Highland Consort, a professional early music choral ensemble based in Birmingham. I also enjoy serving as a staff singer and section leader at Cathedral Church of the Advent. Singing is one of my favorite activities and I'm grateful for the opportunity to use my talents to worship our Creator and Savior.