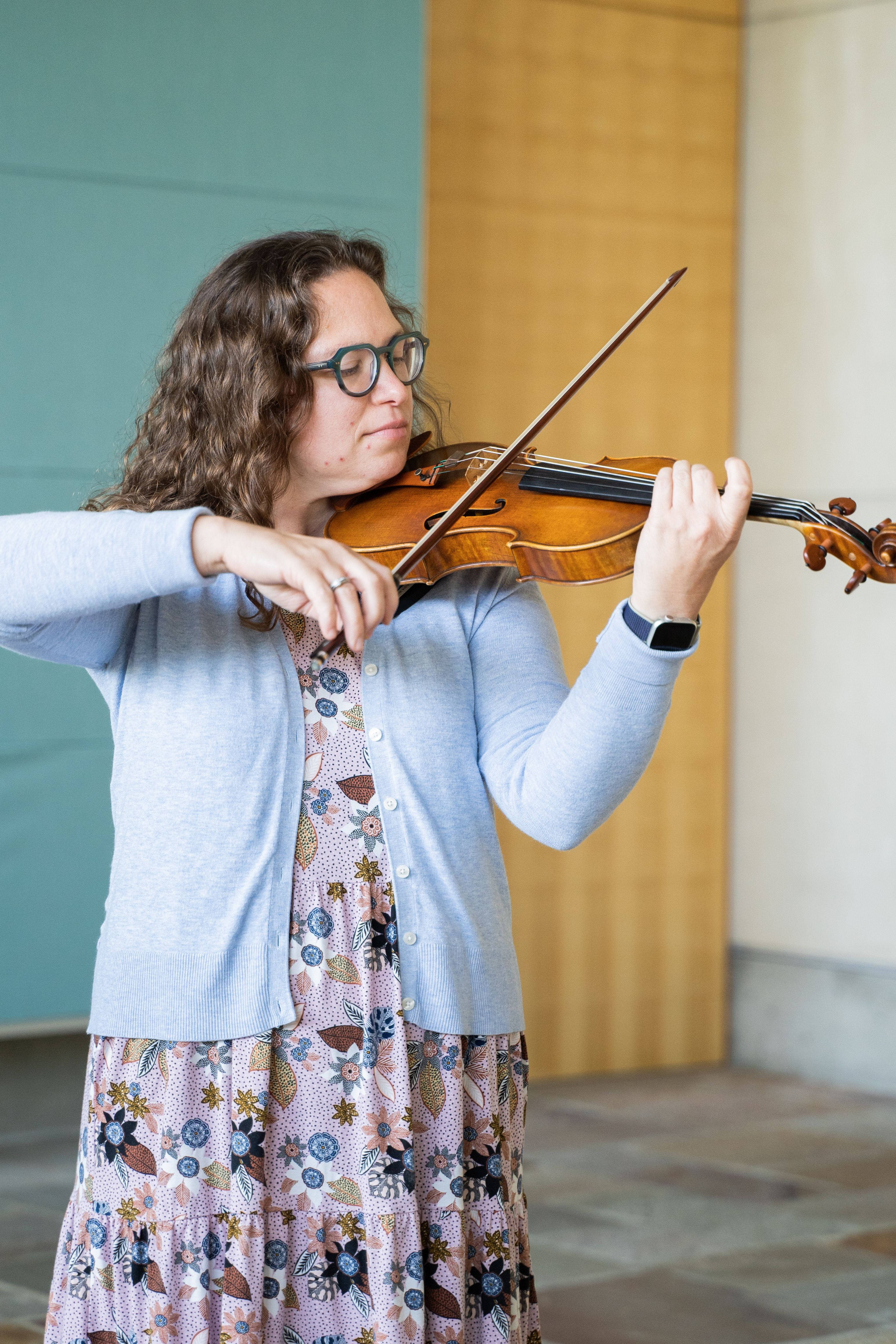 Julianne Odahowski Steele
Bachelor of Music in Violin Performance
Florida State University
Master of Music in Violin Performance
University of North Carolina at Greensboro
Doctor of Musical Arts in Violin Performance
University of North Carolina at Greensboro
I enjoy teaching students of all levels, ages 4 through adult. One of my favorite aspects of teaching is adapting the lesson to each student's unique learning style. I use both Suzuki and traditional methods in teaching, to create an individualized approach that matches each student's interests and abilities. As a member of the Suzuki Association of the Americas, I have completed the Every Child Can! and Books 1-4 teacher training courses.
I am a member of several local and national music organizations and encourage students to participate in their sponsored events throughout the year. I have had the privilege of serving as the State String Chair for the Alabama Music Teachers Association and the Central District Chair for the Alabama Orchestra Association. In addition to teaching at Dawson Music Academy, I also teach as an adjunct instructor at University of Alabama Birmingham and Jacksonville State University.
In addition to teaching, I enjoy performing and sharing my musical talents as an active chamber and orchestral musician. I am a member of the Huntsville Symphony and perform regularly with the Mobile Symphony. My past orchestra experience includes the Tallahassee Symphony (2002-2006) and Greensboro Symphony (2006-2013), as well as substitute membership with orchestras throughout the Southeast. Additionally, I have attended many summer programs including the National Orchestra Institute, Eastern Music Festival and Meadowmount School of Music.