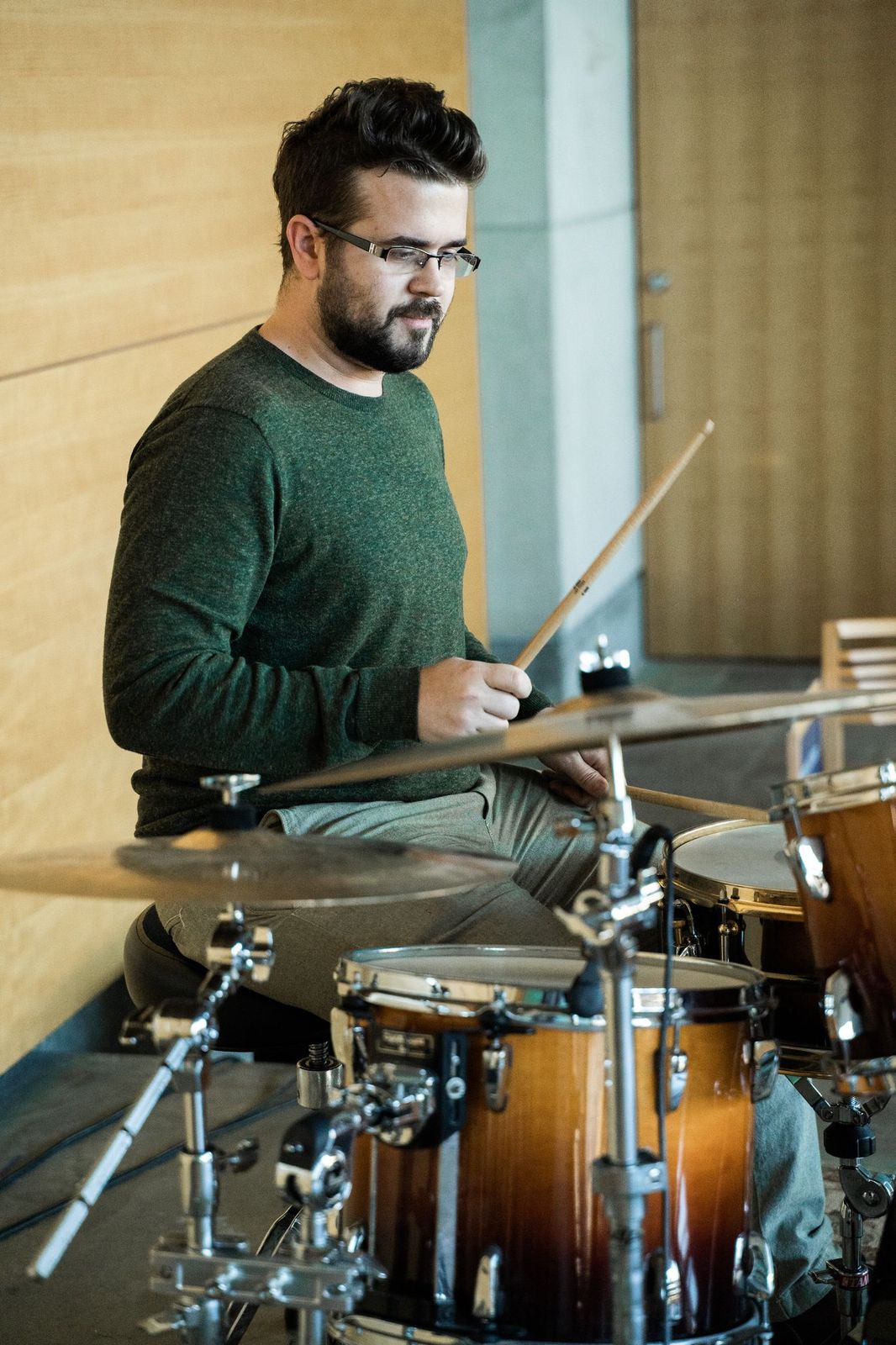 Jordan Stone
Bachelor of Arts
Southwestern Assemblies of God University
I love the musical creativity inherit to percussion playing. The number of rhythmic combinations that a musician can create on a standard drumset seems endless. Finding the right combination of sounds, beats, and rhythms that match the specific feel of a song is an exciting adventure. I enjoy helping students explore those different styles and sounds as they discover a passion for music.
Percussionists have the versatility to play solo pieces that highlight percussion sounds or to play in a band with other instruments. No matter the venue, percussion plays an integral role.  I think it is important for students to listen to and develop the skills of playing many different styles of music, from classical to jazz to rock. In weekly lessons, I emphasize technique, musicality, and rhythm structures as we explore music.
I enjoy adapting lessons to each student's interests and abilities. During weekly lessons, I incorporate a variety of activities to help students develop important musical skills such as steady beat, reading music, and rhythmic accuracy. For students who are learning drum set, we typically incorporate an accompaniment track for them to play with during weekly lessons as they are learning new songs. This helps them enjoy playing songs they know while also prepares them to be ready to play with a band.
For percussion students who are working on skills for middle school or high school drumline, I incorporate a variety of exercises in weekly lesson to build important technique skills. I encourage these students to bring their band music so that we can focus on skills that support their school band experiences.
I've had the privilege to play the drums in various professional settings, including several different musical styles, from jazz to folk to Christian worship. Through these experiences, I have played and recorded drums for 10 albums. Currently, one of my favorite opportunities is playing with and leading the Latin jazz group Camino Latino. I also enjoy playing and leading the Worship Team at Christian Life Church, where I serve as the Music Director.