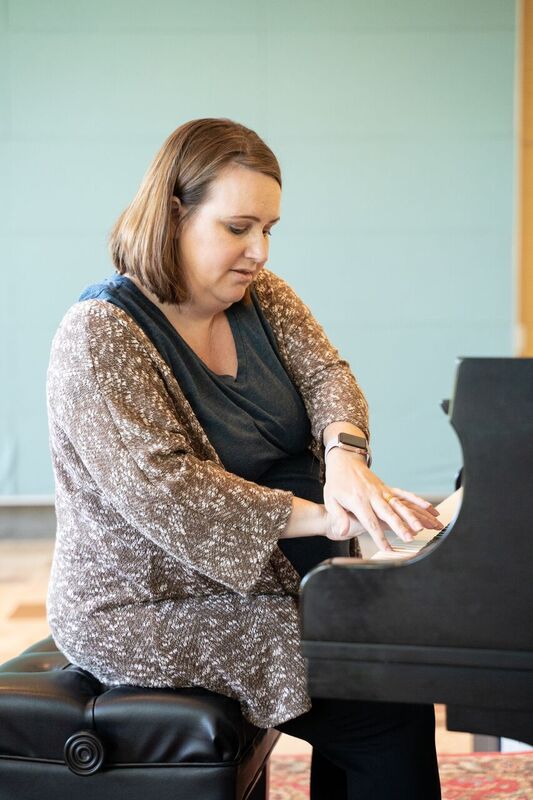 Bonnie Davidson
Bachelor of Arts in Dance Education
Birmingham-Southern College
Music has always been a large part of who I am. That's because it's more than just music to me. It's a source of comfort, inspiration and security. One of my favorite things about teaching is the opportunity to help students experience the gift of music. I love it when students realize it's more than just notes on a page. Music is a whole new way of expressing ourselves.
As a teacher, one of my goals in weekly lessons is to foster a love of music within each student. I encourage student-led exploration in composition and improvisation. Since each student has unique interests and abilities, I adapt lessons to each individual student. I enjoy meeting students where they are. Whenever possible, I incorporate their stylistic preferences in our musical selections. From popular songs to worship songs to classical favorites, I encourage students to explore a variety of musical styles. That way, as their lives develop and change, their love of music can remain constant.
Through the years, I've enjoyed a variety of musical opportunities. In addition to teaching private lessons, I also enjoy partnering with local high schools to support their musical theatre shows. Specifically, I've had the privilege of serving as the Music Director for various high school theatre productions. In this role, I coach students vocally, help with staging, and coordinate choreography details. Watching students gain confidence as they improve their performance skills is one of my favorite things about working with musical theatre students.