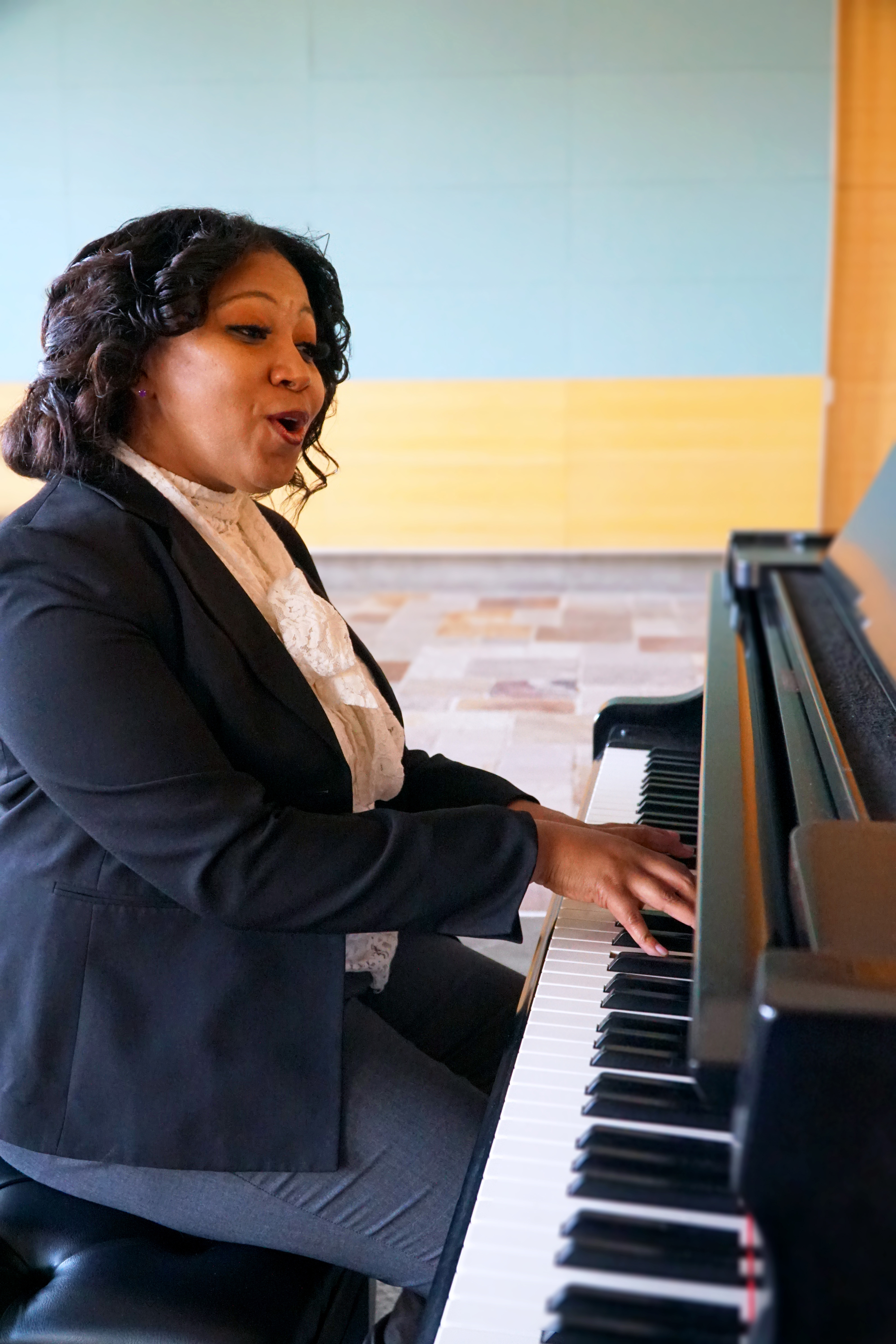 Alyce Hendricks
Bachelor of Science
Martin Methodist College
I'm convinced that music is one of the best gifts God has given us. Music brings joy. Regardless of my circumstances, when I start singing, joy fills my heart. As a young child, I was blessed to grow up in a house filled with music. My mom, auntie, Grandmother Alice, and I enjoyed singing and playing the piano. Surrounded by the joy of music, my inspiration to be a musician came at a young age. As a teacher, my top priority is to share that same inspiration and love of music with each student I teach.
My favorite aspect of teaching is helping students discover their unique talents. I enjoy teaching students of all ages, from preschoolers to adults. With younger students, lessons incorporate a variety of hands-on learning opportunities as we sing new songs and explore the fundamentals of music. With older students, I encourage students to actively participate in the song selection process by bringing songs that interest them to lessons. In every lesson, we focus on developing solid vocal technique, producing clear tones, and utilizing correct breathing methods. As students prepare for performance opportunities, we focus on stage presence, song interpretation, and communication skills. By incorporating different styles of music into lessons, students expand their musical experiences. Regardless of the style, our goal is for students to enjoy singing.
During weekly piano lessons, I utilize a variety of different activities to support student progress. Students enjoy exploring rhythm games, composing their own songs, and learning new pieces. In addition to playing songs in our regular piano method books, I also choose specific songs to learn that reflect each student's individual interests to help students discover the joy of music.
Through private lessons, I appreciate the opportunity to help students experience Christ's love through music. I also have the privilege of serving as the Director of Music at St. Andrews Memorial United Methodist Church. In addition to teaching, I enjoy singing and traveling. I've had the opportunity to serve as the lead vocalist in community jazz performances, church women's conferences, and a recording project with the Georgia Cumberland Academy Choir.