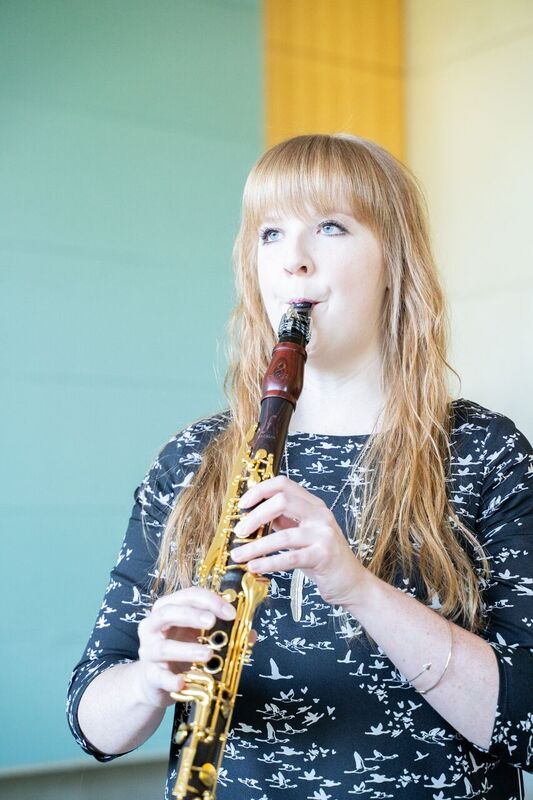 Tabitha Robinson
Bachelor of Arts in Music Education
Jacksonville State University
Master of Arts in Music Education
Samford University
Learning should bring joy. One of my favorite aspects of teaching is helping students experience joy through music. I believe that it is important for students to help select the music they learn to play. Frequently, I ask students to bring in a song that they enjoy, so that we can incorporate it into our lessons.
As a teacher, I focus on helping students develop solid breath technique and clear tone production. I understand that each student has a different learning style, so I adapt lessons to each individual's needs and interests. In addition to teaching the fundamentals of theory, I regularly utilize etudes and pieces that help students master their learning goals. When helping interested students prepare for All State Band, Honor Band, and other special auditions, I share audition preparation tips to improve their success.  I enjoy teaching students of all ages and skill levels. My goal is to enable students to become accomplished and independent musicians so that they can enjoy sharing their talents in a variety of settings.
In addition to teaching private lessons, I enjoy working with clarinet students at various middle schools and high schools throughout the Birmingham area. I frequently lead sectionals to help students improve their tone quality and musical skills. During the summer months, I often have the opportunity to teach beginner students at summer band camps. I enjoy supporting students in their musical journey, whether through private lessons or small group settings. In both experiences, I focus on providing students with new opportunities that will help them to grow as musicians, and assist them in their future endeavors.