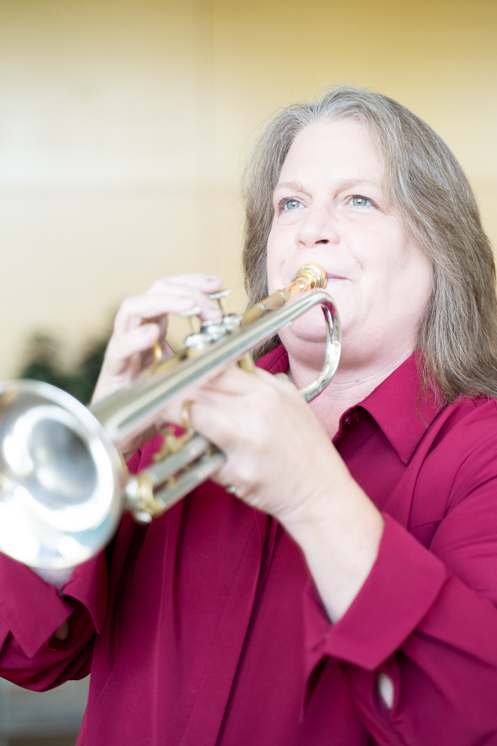 Linda Warburton
My love for music started in middle school. The first time I played with a full band, I was hooked! The unique experience of one hundred students joining together to make music with each other amazed me! It was a feeling I couldn't describe in words, but I knew I would continue to find ways to connect with music for the rest of my life.
The benefits of music are far-reaching; from social connections, to self-expression, to brain stimulation, I want to be the catalyst that allows students to experience all of these benefits. With that purpose in mind, I customize lessons to each student's interests and abilities. Because authentic learning takes place when students are most engaged, I encourage students to bring songs that they would like to learn to their lessons. I have taught everything from Beatles songs to marching band music to hymn arrangements. Whatever the song, our goal remains the same: good tone quality, proper breathing, and solid technique. In weekly lessons, I emphasize the importance of music theory, scales, and note reading. Since many of my students play in the band at school, I focus on skills that support their school band experiences. My favorite instrument to play is the trumpet. I chose it in middle school after being drawn to its beautiful tone. Throughout my training, I have also explored other instruments like the French horn and trombone, and I truly enjoy teaching any brass instrument.
Because I recognize the importance of social connections within music, I enjoy teaching private lessons as well as lessons in group settings. As a musician, I enjoy playing and teaching across a wide variety of musical styles. I have had the privilege of coaching brass sections in various middle and high schools around Birmingham. I have had the opportunity to play with, direct, and arrange music for worship teams, and played sacred music in classical church settings. Whatever the style, I know that God gave me the gifts of music and teaching, as those are my most favorite ways to spend each day.