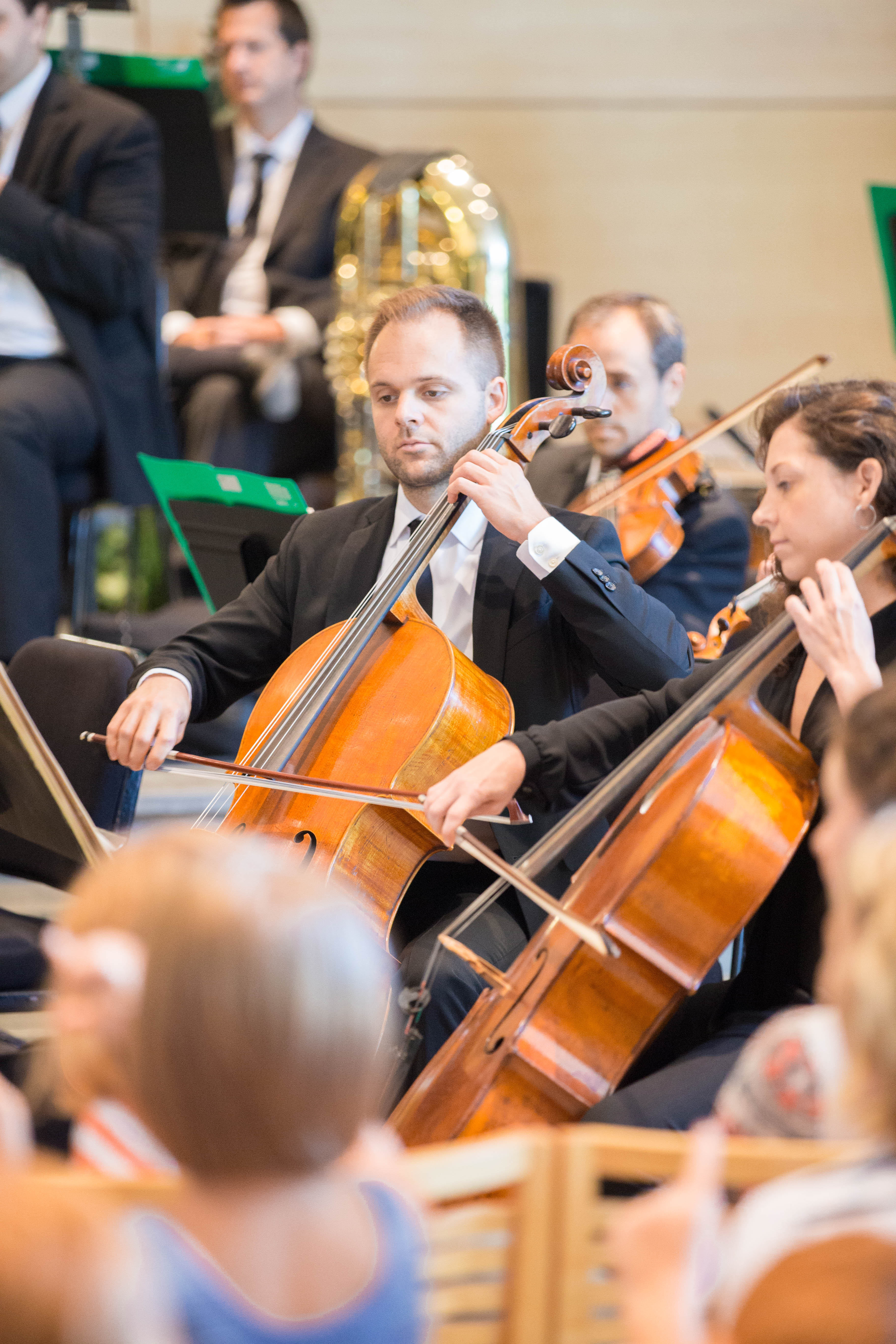 4 Spectacular Sounds from Alabama Symphony Concerts at Dawson
There's something special about watching and listening to live musicians. You can see the intricacies of each musician's technique. You can hear the nuances of each instrument. Most exciting, you can feel the unifying atmosphere of 73 musicians joining in one accord to bring the music alive.
As Dawson Music Academy hosted the Alabama Symphony Orchestra Explorer Concerts in October, we enjoyed sharing the sounds of the symphony with over 1,000 elementary school students from across Birmingham. The symphony played a variety of musical selections that captured the audience. Here are 4 spectacular sounds that resonated with us:
Instrument Family Spotlight
One of the best ways for young children to appreciate sounds of the orchestra is to learn about instrument families. As the orchestra spotlighted each instrument family with specific song selections, the audience heard the unique sounds of each instrument family. Children heard many distinct sounds; from majestic brass sounds to airy woodwind tones, from creative percussion selections to beautiful string excerpts.
Movie Theme Highlights
Children throughout the audience giggled with excitement as the brass section played the "Imperial March" from Star Wars. The string section played a beautiful excerpt of Princess Leia's theme. Under the direction of Conductor Christopher Confessore, the orchestra brought to life movie theme favorites that connected with the audience.
Unique Creative Sounds
Music encourages creativity. Children in the audience connected with their imaginations as they listened to The Wasps: March of the Kitchen Utensils (Williams). The percussive sounds mirrored a march around the kitchen. The intermittent "BANG" of the cymbals caused children to jump and giggle with surprise.
Interactive Audience Participation
From giggles of joy to whispers of excitement, the audience actively enjoyed the variety of musical selections. During the concert, some children clapped to the beat of the music while others bounced up and down in their seats to keep the rhythm. A few students even joined the conductor's circle and waved their arms to the steady beat.
At Dawson Music Academy, we enjoy celebrating the talents of musicians. We believe that all of us have musical talents waiting to be unlocked. If you're ready to enhance your life with music lessons at Dawson Music Academy, click here to register for lessons.
Contributor Kimberly Jones is a mother, wife, and the Director of the Dawson Music Academy at the Dawson Family of Faith.