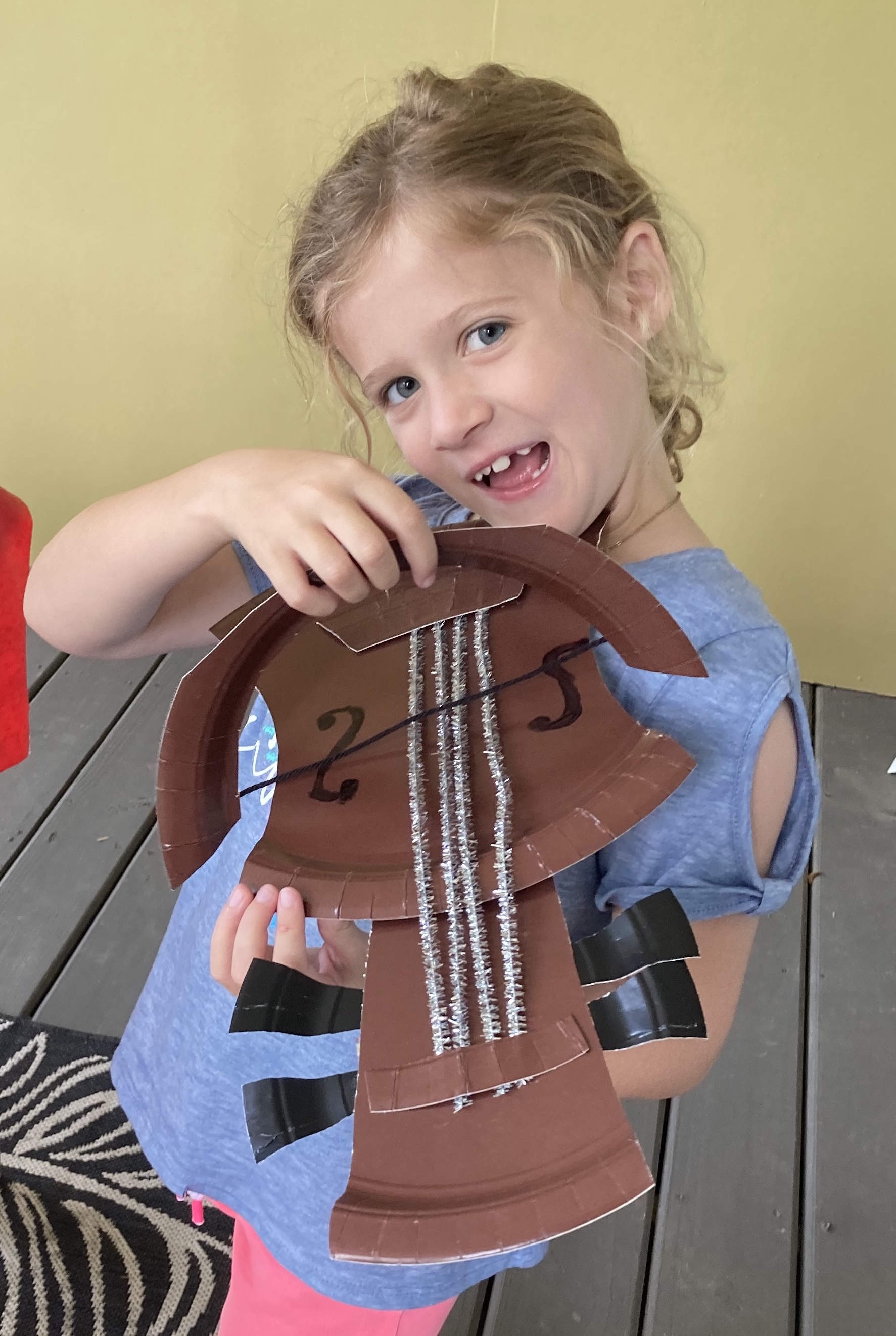 4 Hands-On Musical Crafts
Are you looking for some hands-on musical fun to spark your child's interest in music? Perhaps your child has expressed an interest in music lessons, but choosing the right instrument seems overwhelming. A great "first-step" to introduce your child to musical instruments is creating their own instrument at home.
While musical crafts are a great source of fun and exploration, they are not just for fun! Musical crafts provide excellent opportunities for learning new things. With instrument crafts, crafters will gain insightful and helpful connections as they are learning how a particular instrument works. They will learn the names of each of the parts of the instrument, how the parts fit together to make the whole, and how the instrument creates inspiring and beautiful sounds. Through this kinesthetic learning experience, musical instruments take on a whole new level of fun.
As an educator, I have found there is no learning technique or strategy more valuable for a child than learning through real-life experiences with objects in their environment and what comes natural to them. Crafting is a wonderful way to get these experiences! That's why I'm excited to share 4 hands-on crafts to explore musical instruments.
Build YOUR Own Instrument: 4 Musical Crafts to Explore
To start building your own instrument, select the appropriate link below. From a detailed supply list, to step-by-step directions, to a picture of the finished product, you'll find everything you need by clicking the link below. As an additional resource, you can watch our music camp craft videos which demonstrate step-by-step instrument building instructions.
Once you finish building your instrument, take a few minutes to watch the "Meet the Instrument" video at the bottom of each craft page. You will meet one of our talented teachers as you learn how that instrument works and hear the beautiful sounds that it makes. As you listen, you can pick up your instrument creation and play along too!
We hope you have enjoyed creating musical crafts. If you discovered your favorite instrument and would like to officially start your musical journey, we would love to connect with you for lessons. To register for lessons at Dawson Music Academy, please click here.
Contributor Shannon Mooney is a wife, mother, and the Dawson Music Academy Ministry Assistant at the Dawson Family of Faith.