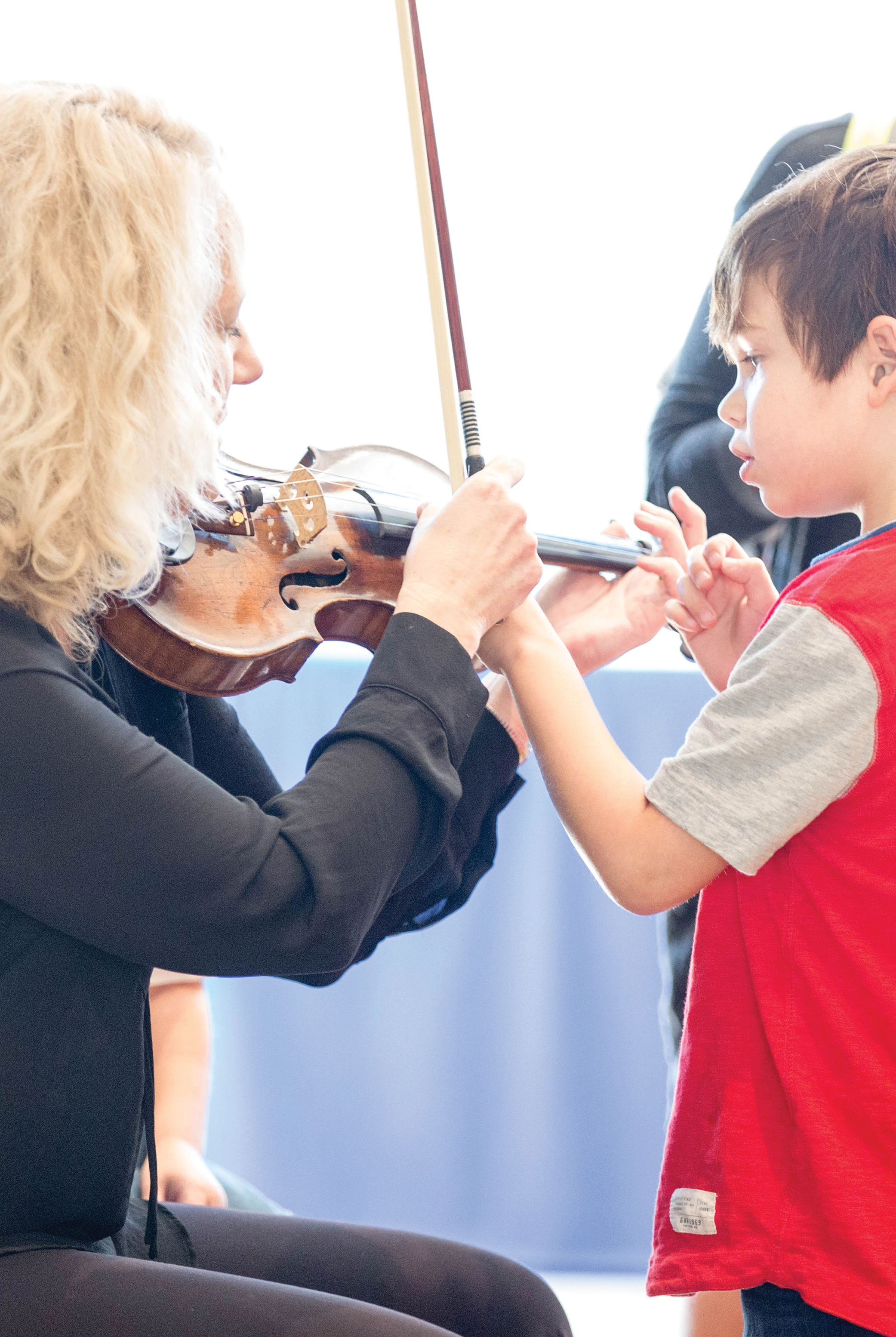 3 Favorites from Alabama Symphony Orchestra at Dawson
What's the result of combining 78 professional musicians with 300 preschoolers? An interactive and exciting concert. On September 26, Dawson Music Academy had the privilege of witnessing the excitement firsthand. We hosted the Alabama Symphony Orchestra Explorer Concerts. There are many reasons we enjoy hosting the Alabama Symphony Orchestra at Dawson, but we've highlighted our 3 favorites below.
Encouraging Young Musicians
One of the best ways to ignite a passion for music is to allow kids to experience concerts first hand. Children in the audience were wide-eyed as they watched the violin bows move in unison and saw the cymbals crash. Their ears perked up when they heard the stomping of  "The Elephant" from Carnival of the Animals by Saint-Säens. After the concert, talk filled the room of what instruments the audience members would like to learn to play.
Celebrating Musical Accomplishments
Concerts offer an opportunity to applaud musicians for their talents and accomplishments. At the Explorer Concerts, the violinists showed their incredible skills with the fast rhythmic patterns in Flight of the Bumble Bee by Rimsky-Korsakov. The entire orchestra shone in Rossini's "Finale" from William Tell. Under the direction of Christopher Confessore, each of the selections on the program beautifully demonstrated the talents of the players. From string players to percussion, woodwinds to brass, each instrument group shared a special technique.
Engaging Different Audiences
While many people assume Symphony concerts are best suited for adults, the Explorer Concerts allow a new fan club to begin at an early age. The audience, a total of 600 children ages 3-7 split between two concerts, shared smiles as they discovered the gift of live music. During the concert, some children clapped to the beat of the music while others bounced up and down in their seats to keep the rhythm. A few students even joined the conductor's circle and waved their arms to the steady beat.
At Dawson Music Academy, we enjoy sharing music with students of all ages. We believe it's never to early to share the gift of music with a child. Music has the power to make every aspect of life better. If you're ready to enhance your life with music lessons at Dawson Music Academy, click here to register for lessons.
Contributor Kimberly Jones is a mother, wife, and the Director of the Dawson Music Academy at the Dawson Family of Faith.