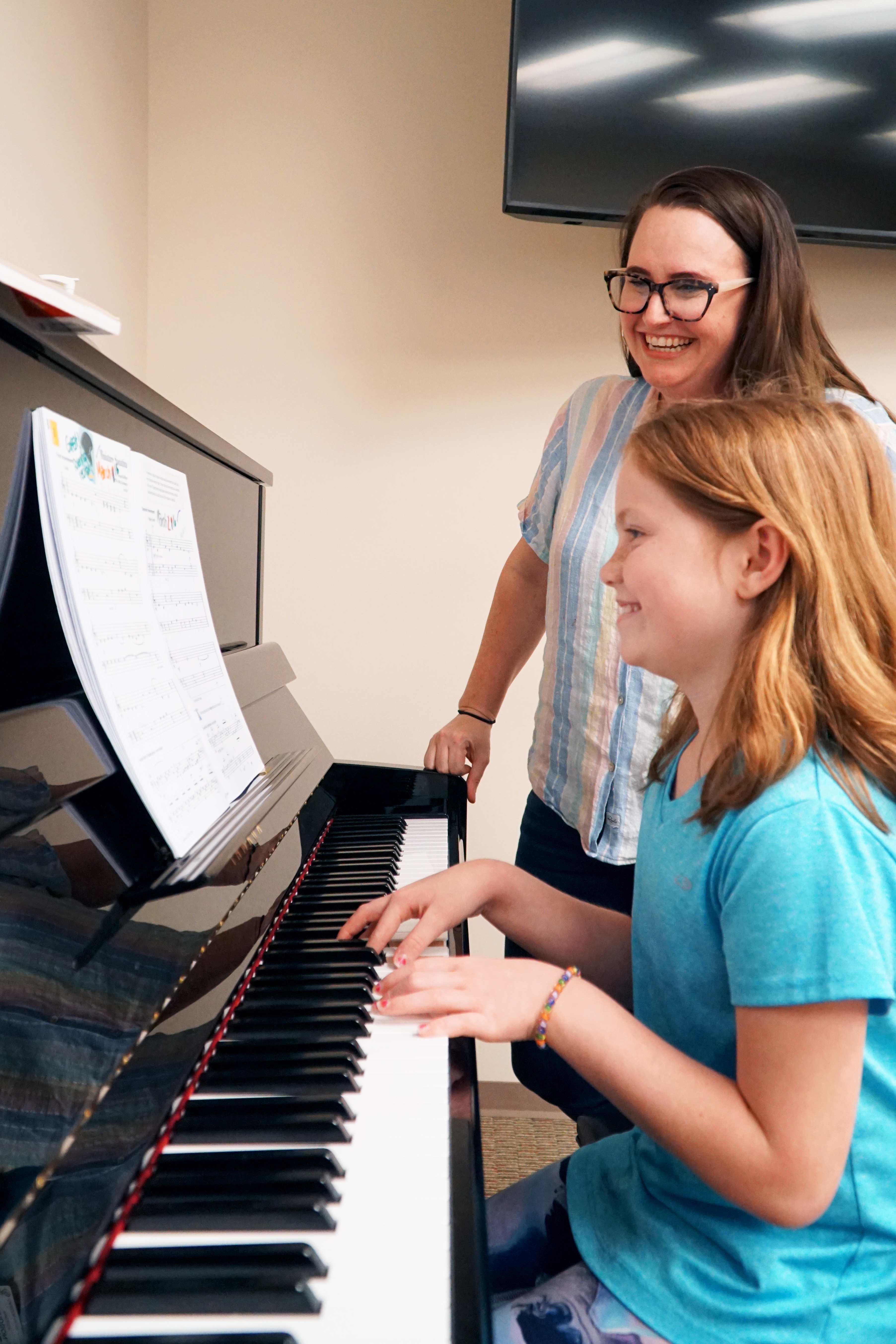 3 Benefits of Summer Music Lessons
Summer is one of my favorite seasons. Relaxed schedules, beautiful weather, and family vacations are a few of the things I like about summer. Although summer schedules are sometimes unpredictable, summer is still a great time to develop musical talents. Below are 3 benefits of summer music lessons.
Sustain Progress
As a teacher, I enjoy watching students improve. Spring Recital Day is one of my favorite days of the year because students continually amaze me at the progress they make throughout the year. From August to May, students gain new musical abilities as well as new coordination skills. Summer lessons provide a great way to keep students moving forward with progress. I've discovered that students who take a summer break from lessons often lose skills they had in May and spend unnecessary time re-learning skills. A few lessons over the summer can go a long way to helping students sustain their musical skills and continue to make progress.
Enjoy Flexibility
Summer lessons offer flexibility. During the school year, students are often overwhelmed with busy routines of homework, sports, and practice. Since summer schedules are more relaxed, students have more time to enjoy music. Many students it easier to focus on music during the summer since they don't have the pressure of juggling homework, schoolwork, and other regular activities. Additionally, music is an excellent indoor activity to complement the hot outdoor activities that usually fill summer. Playing or singing a favorite song brings joy to the day. Why should the summer months bring a stop to the joyful sounds of music?
Develop Creativity
Music provides a creative outlet for students. During the school year, busy schedules sometimes limit student's time and creativity. Relaxed summer schedules allow students to embrace their creative sides. Some students enjoy more creative song choices during the summer. Other students enjoy playing duets with teachers, parents, or siblings. Some students express their musical creativity by composing their own songs. However it develops, creativity flourishes during summer lessons.
To sign up for summer music lessons at Dawson Music Academy, click here.
Contributor Kimberly Jones is a wife, mother, and the Director of the Dawson Music Academy at the Dawson Family of Faith.