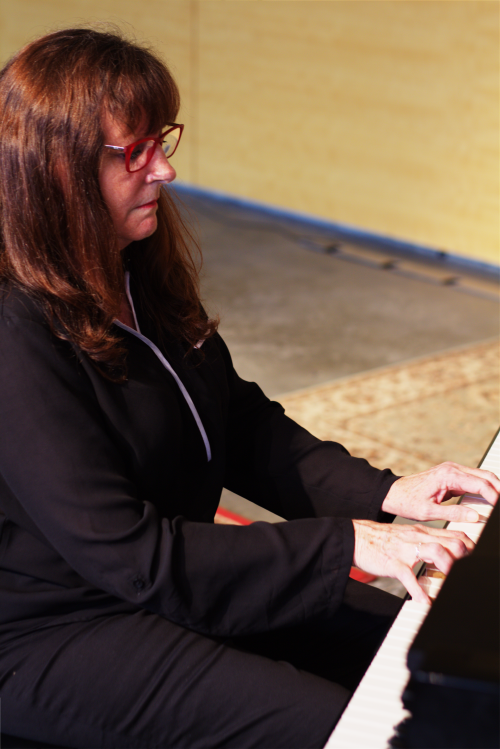 Susan Sumrall
Bachelor of Music in Piano Performance
University of South Alabama
My favorite thing about teaching is helping students recognize their hidden talents. I love to hear and see the joy on a student's face after they have played a piece successfully after weeks of saying "it is too hard" or "I can't do it." There's something amazing that happens when a student learns a new piece of music. The ability to take notes from a piece of paper and turn it into music is powerful. I enjoy helping students discover the life-skill of accepting a challenge, setting goals and working hard to achieve those goals. Helping students unlock the door to express themselves through music is a true joy.
As a musician, my favorite genre of music is Impressionistic music. I enjoy painting a picture for the listener. Impressionistic music allows the performer and the audience to experience music in a real and exciting way.
I enjoy teaching students of all ages. In weekly lessons, I work with students to identify their interests and musical goals, and then I incorporate a variety of musical styles to help my students achieve their musical goals.
I enjoy participating in professional music organizations and encourage my students participate in sponsored events throughout the year. I am a member of the Alabama Music Teachers Association and the Birmingham Music Teachers Association.
My passion for music began at the age of nine when I began piano lessons. In college, I earned a degree in Piano Performance from the University of South Alabama under Dr. Jerry Bush. In addition to playing the piano, I also play the guitar and the organ. I enjoyed the privilege of serving as the Music Director for a small church in central Illinois for five years before moving back down south. I have been blessed to serve as a church pianist for thirty-five years.