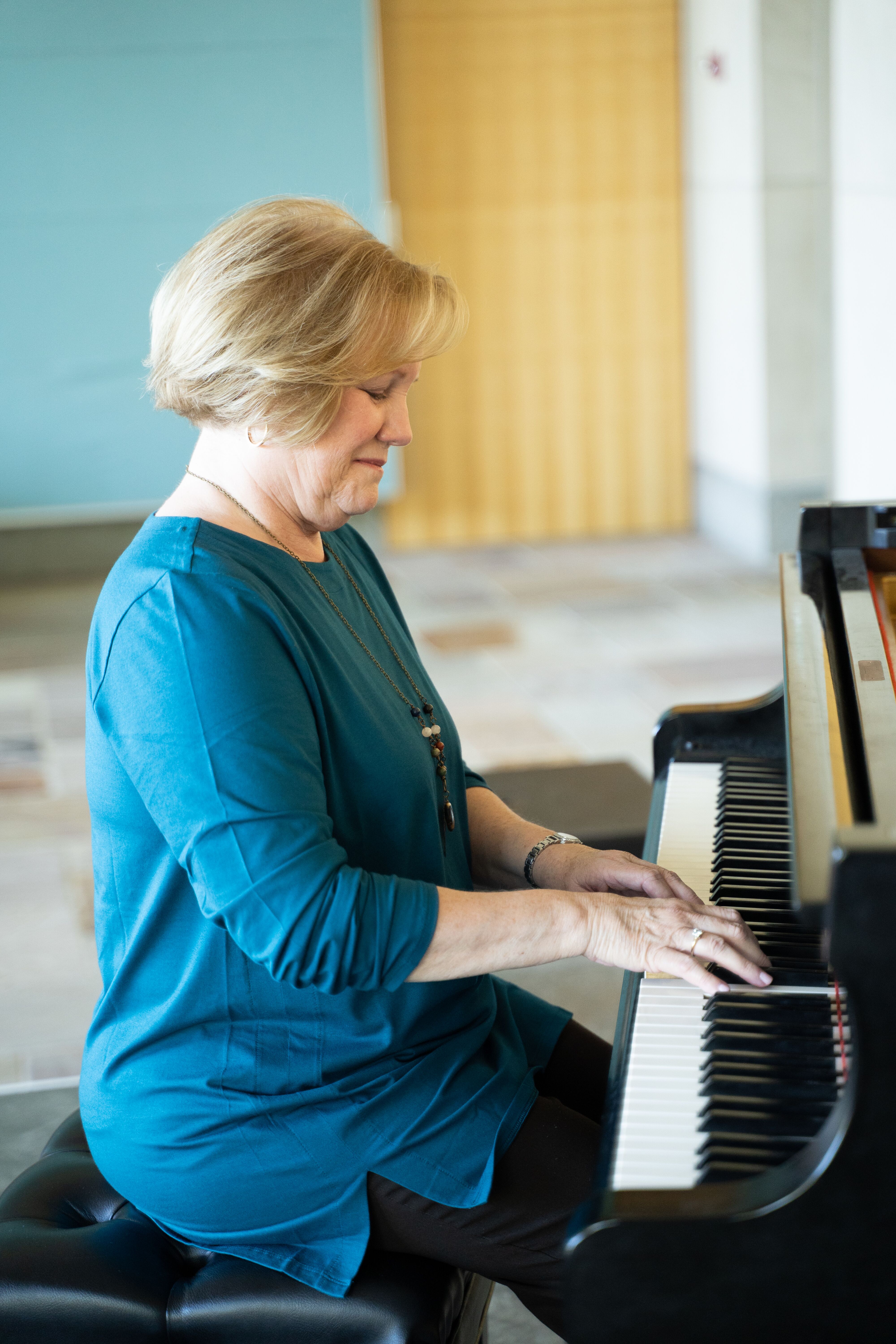 Semonne Strawbridge
Master of Music Education, Voice Emphasis
Delta State University
Bachelor of Music Education, Voice Emphasis
Mississippi University for Women
What I love most about piano is that I can express my feelings and emotions as I play. The gift of music that my parents and all of my teachers gave me has become a close friend. Today, I find great enjoyment in both playing and singing. Music continues to provide an avenue for me to express myself, both in the happy and the challenging circumstances life brings; music has been a constant comfort in my life.
One of my favorite aspects of teaching is recognizing potential in students and helping them reach their potential. In weekly lessons, I focus on identifying the interests and abilities of each student. I like to see students develop self-confidence as they explore their musical talents. My teaching style is centered around encouragement to help students be the best musicians they can be. As we learn new pieces, students learn to set weekly goals, develop self-discipline skills and learn to have patience with themselves. 
I have been privileged to serve as a music educator in a variety of settings. While at Mississippi Delta Community College, I served as a voice instructor and instructor for music appreciation and music for elementary teachers classes. I also had the privilege to serve as the director for choral groups such as the "Ambassadors" Show Choir Director and MDCC Singers Concert Choir Director. Additionally, I served as the Chair of the Fine Arts & HPR Division at MDCC for 12 years. Prior to teaching at the college level, I served for twelve years as an Elementary School Music Instructor. One way I have chosen to support music education is to share ideas I have learned with other professionals. I have assisted nationally known clinicians in producing a show choir workshop for students in grades 5-12. I have been honored to receive awards such as the MDCC Outstanding Humanities Teacher of the Year, Higher Education Awareness Day/Working Toward Excellence (selected by faculty and administration) and to be recognized in Who's Who Among America's Teachers for multiple years. Recently, I have enjoyed serving as a judge for numerous high school and middle school/junior high school show choir competition across the South and Central United Stated as well as serving as the accompanist for the Homewood High School Show Choirs.