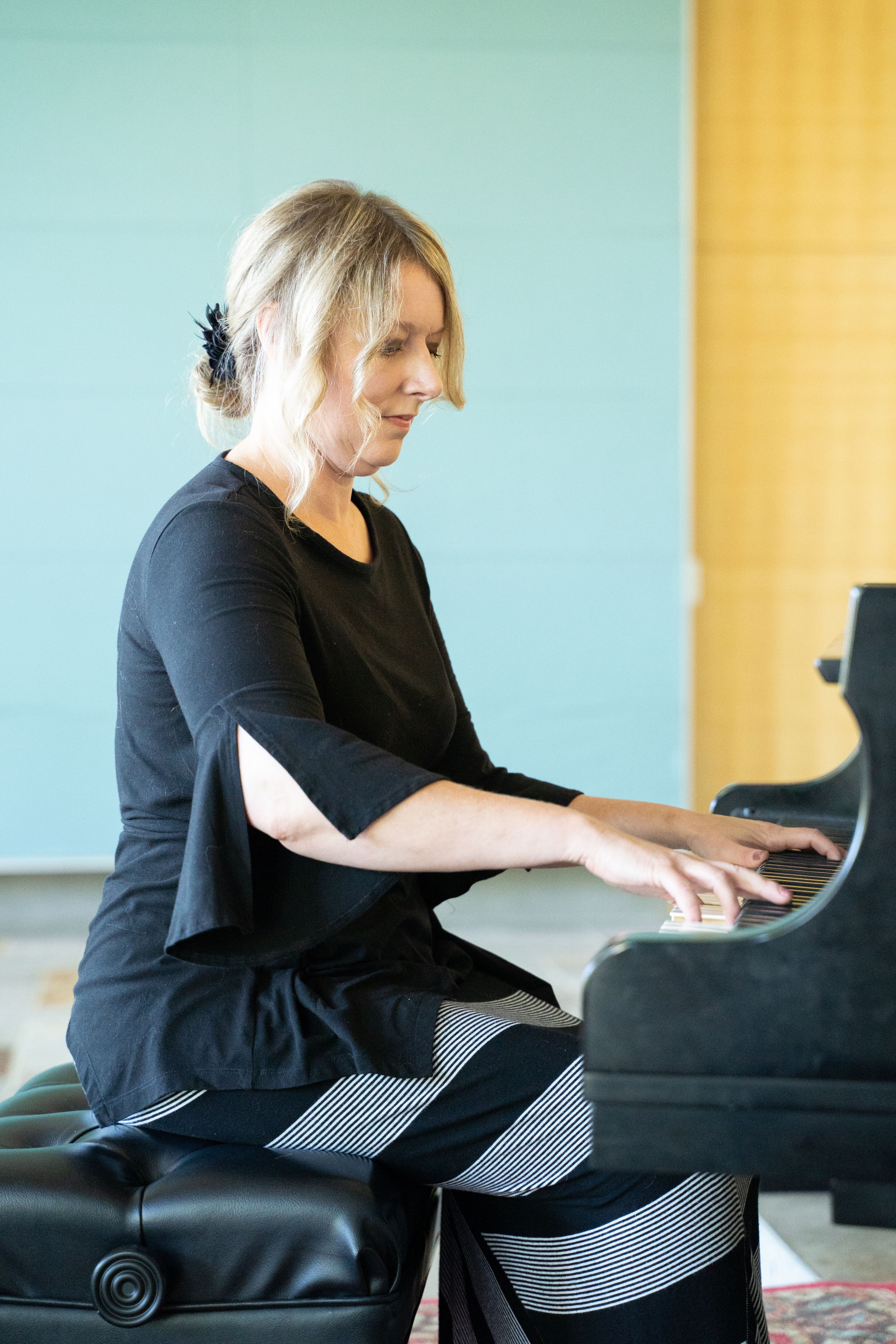 Rebecca Rehorst
Bachelor of Arts in Piano Pedagogy
Carthage College
My favorite aspect of teaching is the privilege I have to inspire and encourage a love of music in others. I like to see my students grow in their love of music. I encourage students to be creative as they express themselves through music. It's exciting to watch them gain confidence in their own creativity.
In weekly lessons, students learn a wide variety of musical styles including classical, traditional, popular and many others. As students explore each new piece, they learn to  interpret each musical element. Through a variety of learning activities, I emphasize note reading literacy and rhythmic reading accuracy. Students develop strong technique and theory skills that build important musical foundations. One of my favorite parts of each lesson is allowing students to embrace their creative instincts through improvisation exercises. I enjoy teaching students of varying levels, ranging from complete beginners to those who are advanced pianists.
As a music educator, in addition to teaching private lessons, I've also enjoyed the privilege of teaching music in public schools, both in elementary and high school settings. I served as the high school choir and drama teacher for Eagle County School District in Colorado, where I had the opportunity to direct various musical theatre productions. Additionally, I served as the lead elementary music teacher in the Pewaukee School District in Wisconsin for several years.
As a musician, I enjoy performing and accompanying in a variety of settings, from jazz to musical theatre to original band groups. One of my favorite ways to use my musical talents is leading at church. I currently serve as the Music Director and pianist at my church.