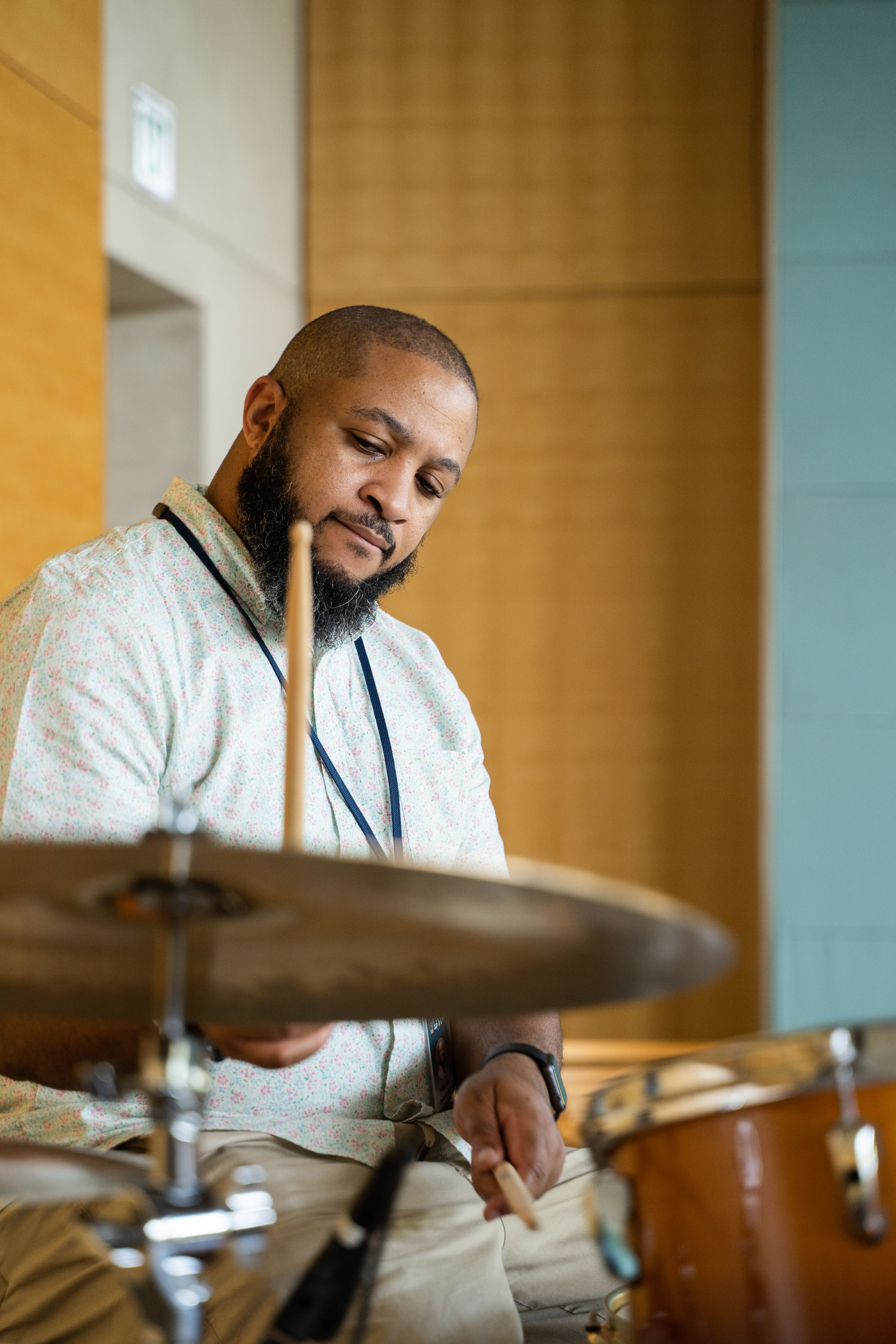 Phillip Giles
Bachelor of Science in Marine Biology
University of Southern Mississippi
My favorite thing about teaching is developing a student's individual style. I enjoy building relationships with students to identify their personal interests and musical goals. As I learn their interests, I adapt lessons to include music that will develop their musical skills and be enjoyable to them. I enjoy helping students develop their personal style of playing.
Because each student is different, I design weekly lessons to meet each student's unique goals. In weekly lessons, I incorporate the fundamentals of music, but also allow students to explore their favorite songs or riffs. I like to see students discover their talents and reach their goals, while having a great time enjoying themselves in the process. Most students who are learning drum set are working towards the goal of being able to play with a band. A good drummer lays the foundation for a band to jam together. With that in mind, we typically incorporate an accompaniment track for them to play with during weekly lessons as they are learning new songs.
I enjoyed playing with the drumline at my high school and value the standards of excellence I learned from those experiences. For percussion students who are interested in developing their skills for middle school or high school drumline, I focus on technique, timing, and reading music. I encourage these students to bring their band music so that we can focus on skills that support their school band experiences.
In addition to teaching, I also enjoy leading worship and preaching at my church. I also enjoy serving as the Assistant Principal at Legacy Prep Charter School. Through the years, I've had several opportunities to play drums and tour with different bands, including the David Freeman Band and the Jeff Hindman Band.