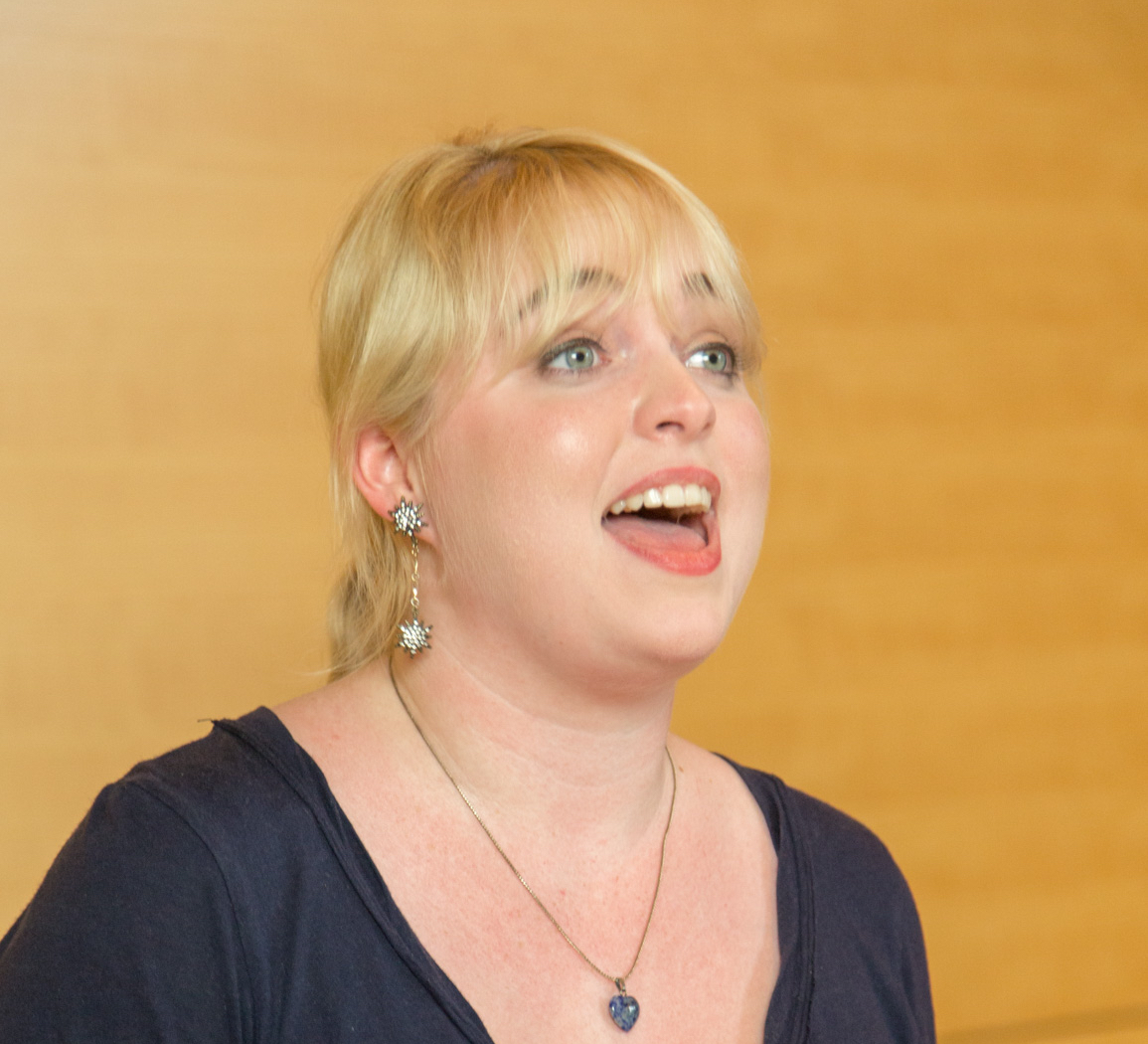 Melanie Hollenstein
Bachelor of Arts in Musical Theater
Birmingham Southern College
My passion for music includes a variety of interpretations.  I enjoy singing, performing, and teaching. The ability to express oneself through singing is an amazing experience. When I truly realized this gift of expression, I discovered the joy of sharing music with others. While I enjoy a variety of musical styles, musical theater is my favorite. Songs from musicals contain beautiful melodies and communicate a variety of emotions through each character's story.
I am intrigued by the different characteristics of each voice. No two instruments are alike. I enjoy helping students discover the unique sound of their voice and providing them with tools to develop their instrument. In weekly lessons, I focus on the fundamentals of vocal technique. Students develop skills such as breath support and correct placement as we sing vocal exercises. My teaching approach incorporates a variety of musical styles that reflects student's interests.  I encourage students to bring songs to lessons that they are interested in learning to sing. My goal as a teacher is to help students experience the joy of music, so I value students' input for song selections.
I enjoy watching students grow as musicians and gain confidence in their musical skills.  As we focus on singing and interpreting the meaning of songs, we set weekly progress goals.  I like to see students reach their personal goals and gain a sense of accomplishment.  To support students on their musical journey, I encourage students to keep a lesson journal. In addition to weekly lesson goals, the journal also provides students a place to keep track of questions, discoveries, and thoughts about their voice.
In addition to teaching, I enjoy performing with Children's Theater. Some of my favorite roles have been in "Cinderella" and "Twas the Night Before Christmas." I love all aspects of the theater and have served in various roles from vocal coach to stage manager to choreographer in different opportunities through the years.