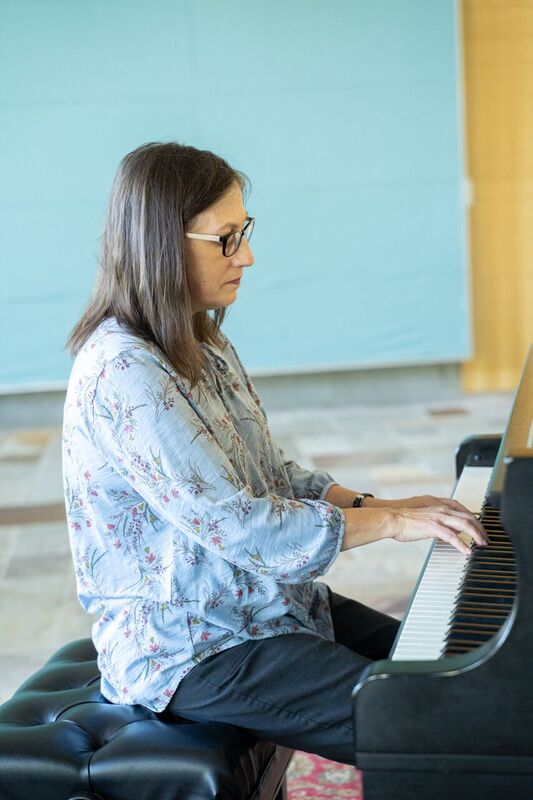 Lucy Newell
Bachelor of Music Education
Birmingham-Southern College
Joy is the word I think of when it comes to music. Joy in expression of gratefulness to God who gave us this gift. Joy in the sounds we make as we play our instruments. Joy in the interpretation of each song we play.
One of my favorite things about teaching piano is sharing the joy of music with students. I think learning to play the piano should be a fun experience, so I intentionally strive to find music that each student finds interesting and enjoyable to play. My goal is to ignite each student's love of music so they will continue to enjoy their talents throughout life.
During weekly lessons, students learn new songs that represent a variety of musical styles. Additionally, each lesson includes the musical foundations of technique and theory. We focus on important skills such as reading notes, counting rhythms, and playing chords. I love watching students experience "Aha!" moments as they understand new musical concepts for the first time.
In addition to teaching private lessons, I enjoy accompanying various community groups. I've had the opportunity to share the joy of music and movement by accompanying dance classes at The Dance Foundation in Homewood. I've also had the opportunity to lead in various capacities with both adult and children's choir at church. Sharing the joy of music with others, whether teaching or accompanying, continues to be one of my favorite life interests.