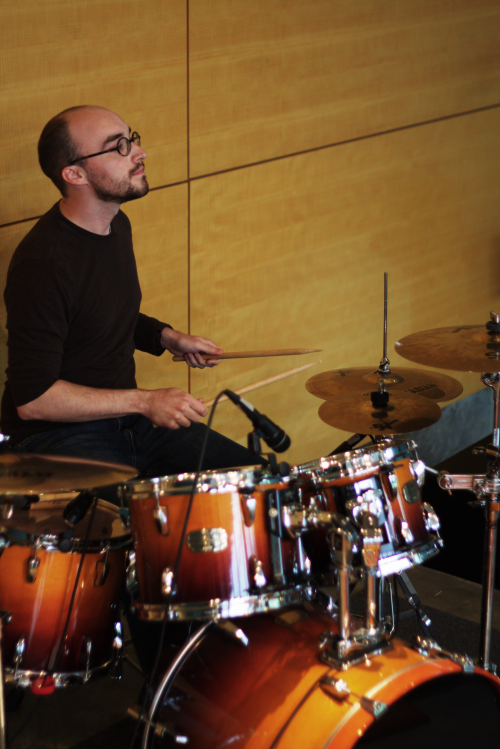 Justin Wallace
Bachelor of Arts in Music Technology with Specialization in Percussion
University of Alabama at Birmingham
I love the musical creativity inherit to percussion playing. For a percussionist, you can never have enough playing surfaces. You can play standard instruments such as drum set, xylophone, and bass drum, or you can improvise with an empty coffee can, a frying pan with a saw blade taped to it…all have a unique and beautiful sound!
As a percussion teacher, I enjoy helping others discover a passion for music as they explore a variety of styles and sounds. Percussionists have the versatility to play solo pieces that highlight percussion sounds or to play in a band with other instruments. No matter the venue, percussion plays an integral role.  I think it is important for students to listen to and develop the skills of playing many different styles of music, from classical to jazz to rock. In weekly lessons, I emphasize technique, musicality, and rhythm structures as we explore music. I enjoy adapting lessons to each student's interests and abilities.
In weekly piano lessons, I incorporate various kinds of music to help students accomplish their musical goals. I emphasize musical expression as well as the importance of music theory. My goal in teaching is to instill in students a love of music, both academically and artistically.
In addition to teaching private lessons, I enjoy leading drum circles with groups of students. I also enjoy playing percussion on the worship team at Chelsea Creek Community Church. My passion to help others appreciate music led me to establish the Iron Giant Percussion Group in 2011. In addition to being a Co-Founder, I am honored to serve as the Director of this group. I regularly perform with the Iron Giant Percussion Group in various venues, such as public libraries and other educational settings, to share music with the community.