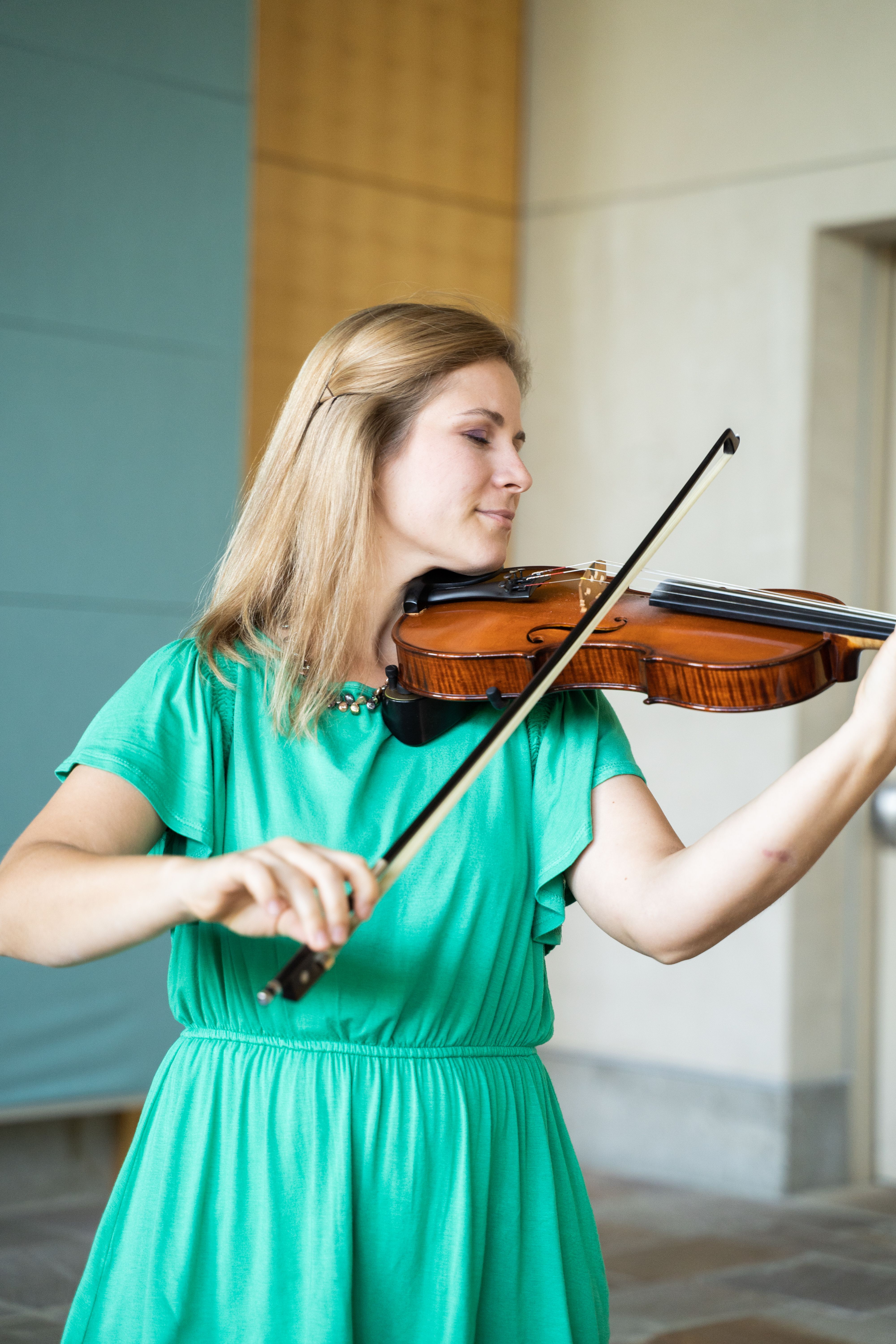 Eliza Piroşcă Warden
Bachelor of Music in Voice and Violin Performance
Samford University
Master of Music in Church Music
Samford University
I have always loved music, because I have been exposed to it since I was born. When I was 4, I started taking piano lessons, and at age 7 began to take violin lessons. I was surrounded by music at school, church and at home. Every day I listened, practiced, or thought of music. Music helped me go to sleep, become relaxed, be entertained; it was an outlet for me to share a part of myself with the world. Music has always had the ability to bring peace into my life. Music is one of the ways I enjoy giving glory to Creator God.
My favorite thing about teaching is sharing my knowledge and love of music with my students as I help them become true musicians. I am so proud and thankful when my students, after practicing regularly, develop wonderful playing/singing skills, enjoy playing their instrument, and want to share the music that they make with others. I like to see my students discover the beauty and wonder of music. In addition to teaching students about music, I enjoy getting to know them and encouraging them.
I enjoy teaching violin, voice, and piano to students of all ages and ability levels.  I teach students to sight-read, compose, and understand the basics of music theory and history.  For violin lessons, I use the Suzuki method as well as other methods such as Adventures in Violinland, Sassmannshaus, Fiddle Magic method, and others.  I enjoy adapting lessons to student's interests by teaching music that they like, such as fiddle music, musical theater, and popular tunes.
In addition to teaching, I enjoy composing original songs and have been blessed to record four albums of my own music.  I was honored to receive the Christian Artist of the Year Award in Bucharest, Romania in 2008.  I enjoy performing classical and contemporary music at weddings, churches, and with local musicians in Birmingham and throughout the USA.