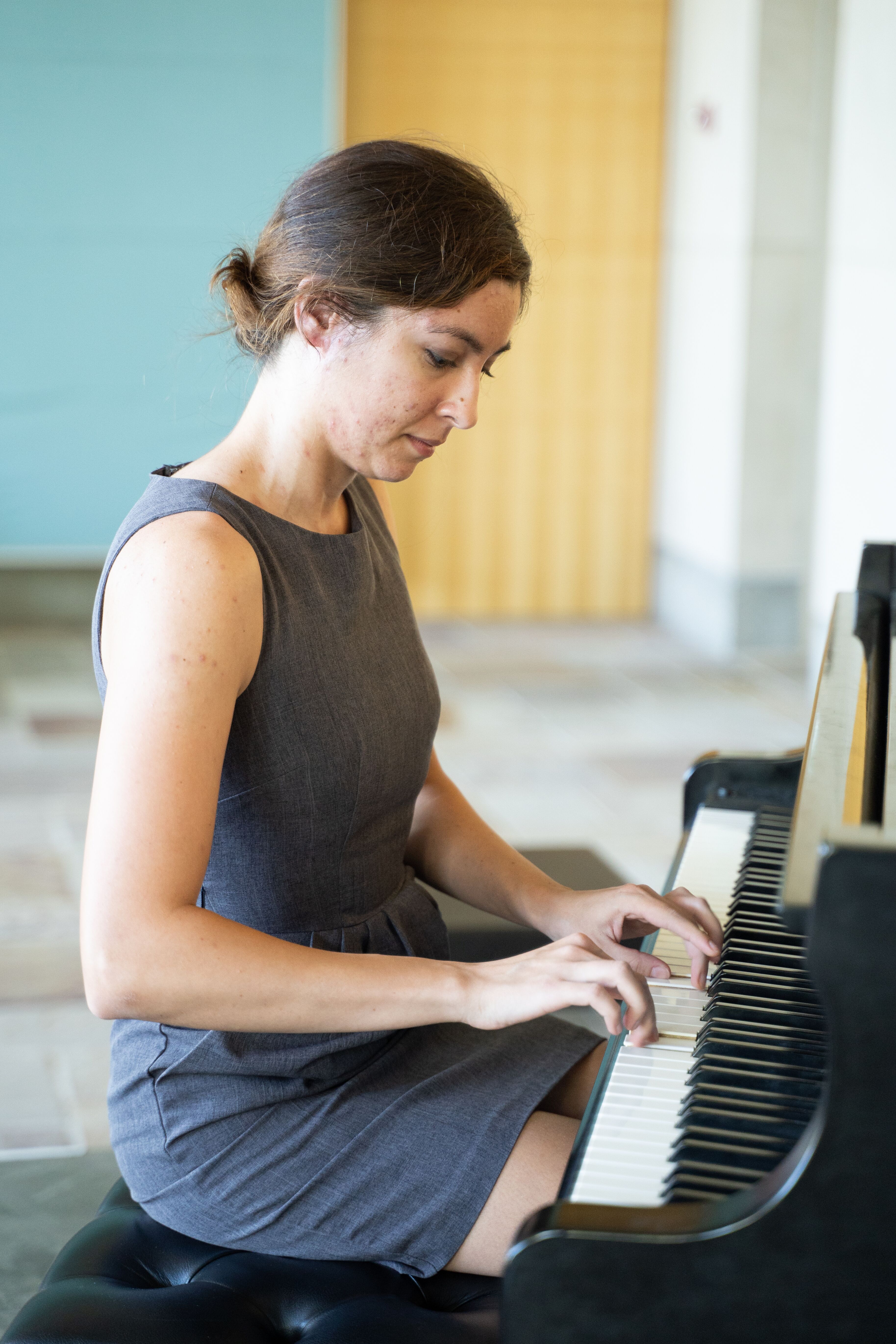 Christina Blain
Bachelor of Arts in Music
Judson College
I love everything about the piano. I love my fingers moving and hitting multiple keys. I love how beautiful a piano sounds. I love how piano scores look with their complexity of notes and musical interpretation. My favorite style of music to play and to listen to is classical music. The elegance of classical music captivates my attention. There is an amazing beauty in the sound, form, and expression of classical music.
Although I studied music as a child, my love for music began in college. I studied with John Robertson at Judson College. Through my college studies, I gained a new understanding of music.  I realized the power of music to express oneself. I discovered the joy of music and felt a call to share that joy with others as I teach music.
As a teacher, I recognize the individuality of each student. I design each lesson with an approach that will best benefit each student at their particular level of learning. In weekly lessons, I emphasize note reading, theory, and musicianship. I supplement our regular lesson books with additional pieces that I feel will assist the student in accomplishing his/her musical goals.  I also incorporate pieces that reflect individual student's interests. As a student learns new pieces, I want him/her to gain an understanding of the beauty of music. My goal is for each student to appreciate and enjoy playing the piano.