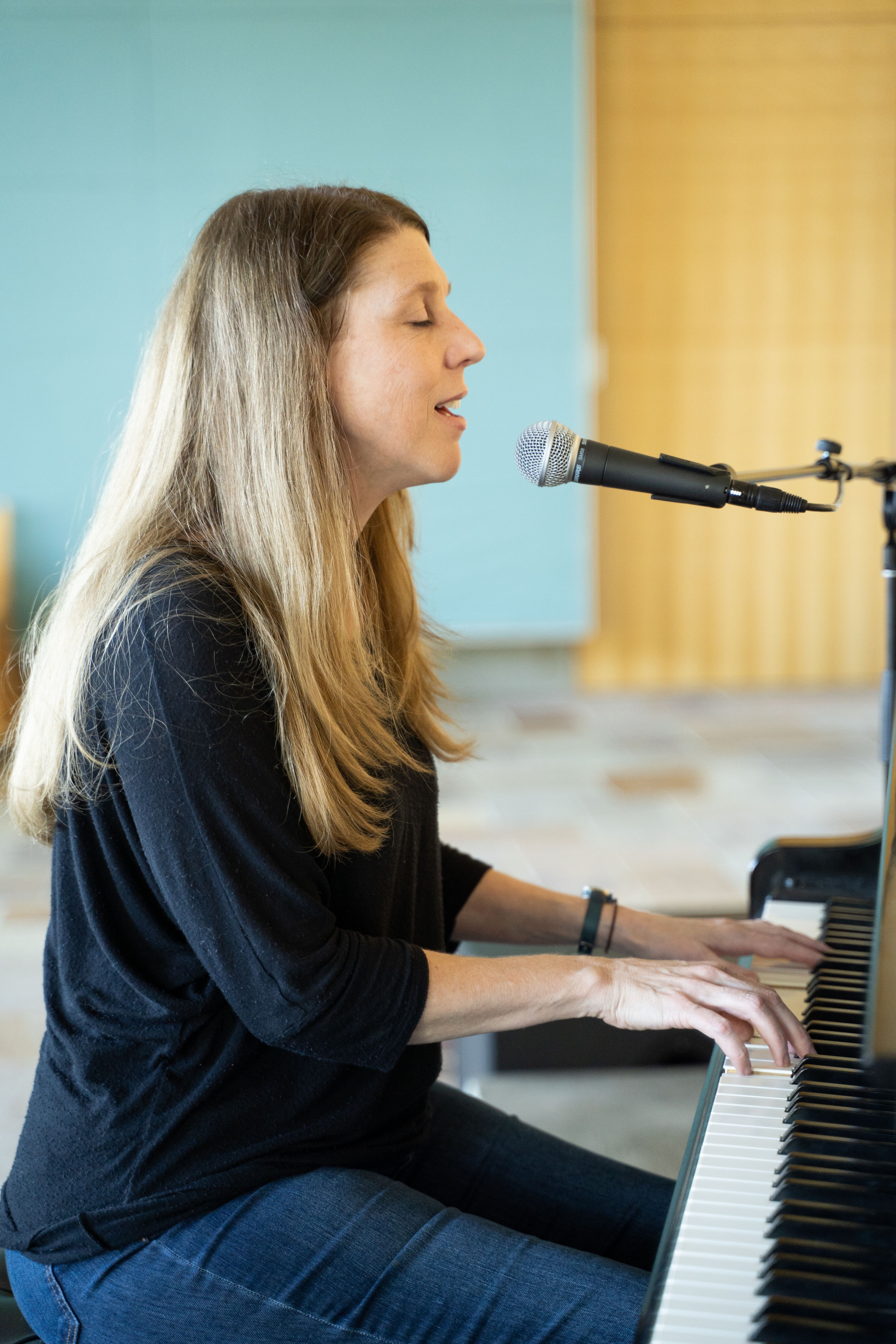 Adrienne Scott
Bachelor of Arts in Religious Studies
Regent University
Master of Arts in Practical Theology
Regent University
My passion for teaching music comes from the amazing teachers I've had throughout life. In return, I want to help other musicians grow and develop their skills. I encourage students to be curious about music. I know lessons are making a lasting impression when students start asking questions, experimenting with new sounds, and exploring new styles. I enjoy teaching students of all ages, styles, and purposes. As an instructor, I want to build a student's confidence in themselves so they can set and reach new goals.
In weekly piano lessons, I use a variety of methods based on the student. I approach each lesson with a musical element and then how we apply it to playing the piano. Whether we are learning to read music, play chords, or train our ears, my goal is to instill a love of music in students.
In weekly voice lessons, I focus on building and maintaining good vocal foundations such as breathing, vocal placement, and technique by incorporating vocal exercises to develop the students' musicianship. Additionally, I want to help students stretch their natural abilities and skill by adapting lessons to the student's unique qualities and needs.
As a songwriting coach, I want to help aspiring songwriters understand how all the elements of a song—music, lyrics, rhythm—tell a story. Students will learn how to write and hear different melodies; how to develop lyrics and phrases; and how to structure songs for different purposes. While I encourage each student's natural process, I will teach other processes to challenge and strengthen what is already there.
In addition to teaching, I enjoy singing, playing piano, and leading worship. I have been involved in worship ministry for over twenty years, starting as a choir member and growing into a worship leader and songwriter. Music is an amazing gift from God, I can't imagine ever growing tired of it.