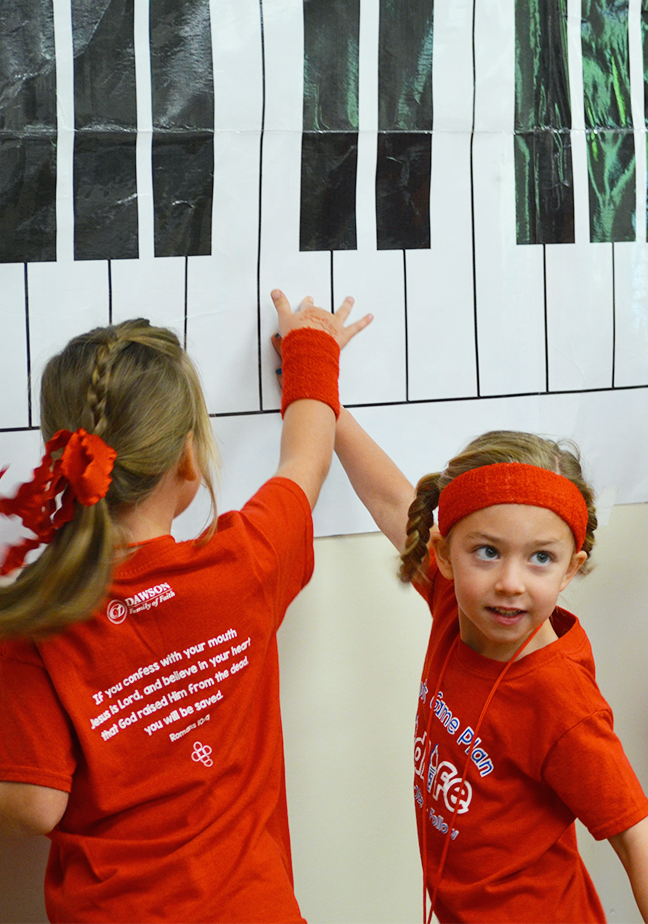 Summer Music Camp 2018
We hope you will join us July 16-20, 2018 for Dawson Music Academy's Summer Music Camp. This is a fun-filled week of exploring music, making friends, and celebrating Jesus.
Our Summer Music Camp is open to children who have completed Kindergarten ­­through 5th grade. Our camp specializes in small group classes that offer personalized instruction. Classes are available for all, whether the student has no experience or has played for many years. Children do not have to be students of the Dawson Music Academy to attend Summer Music Camp.
Campers are grouped with other students of similar skill levels to help them grow and develop their talents. Campers participate in group classes to explore the instrument of their choice (guitar, harp, piano, percussion, violin, or voice). In addition to focusing on a primary instrument, our music campers participate in fun and interactive large group activities. As campers explore music, they'll also enjoy Worship Rally, Team Spirit Day, and other activities to experience the joy of music.