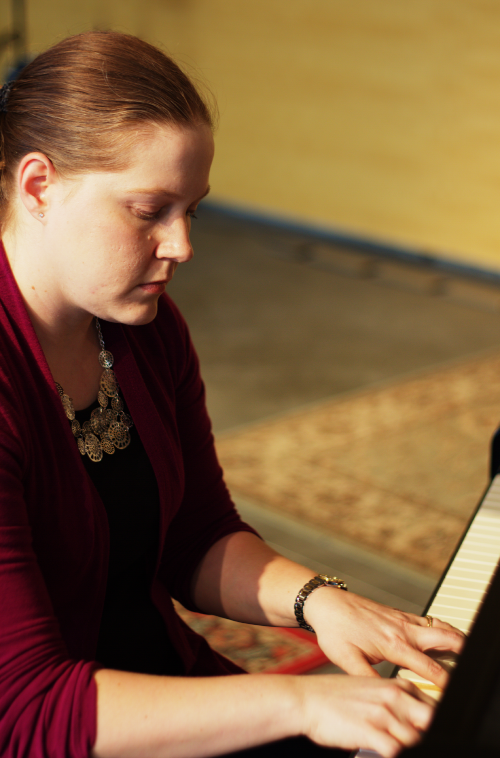 Misti Short
Bachelor of Arts
University of Alabama at Birmingham
I love the versatility of the piano — that I can play by myself, with a friend, or with several friends! The piano sounds great as a solo instrument or as accompaniment for other instruments or vocalists. For younger students it's easy to get an initial good sound and for older students we can work on creating just the "right" sound at a particular moment. You can play all types of music on the piano and I think studying the piano gives a fantastic foundation for any other instrument a student may want to study in the future!
My favorite part of teaching is watching students progress over time. I think the key to progress is for students to enjoy playing the piano. When they love what they're doing, they'll continue to work hard and will have fun sharing music with family and friends. I encourage students to work hard and become the best musicians they can be. My students regularly participate in festivals and competitions and in recitals held each semester. I enjoy teaching students of all ages, from four through senior adult and enjoys working with all levels – from the earliest beginner through those playing the great classical works.
I enjoy participating in professional music organizations and encourage my students participate in sponsored events throughout the year. I am a Nationally Certified Teacher of Music in Piano, an active member of Music Teachers National Association, Alabama Music Teachers Association and Metro Music Forum. Additionally, I am a member of the Alabama Federation of Music Clubs and the Birmingham Music Teachers Association. I currently serve on the Alabama Music Teachers Association's Board of Directors and regularly judges piano events throughout the state. My husband Andrew and I reside in Northport, Alabama with our cat Roberta.