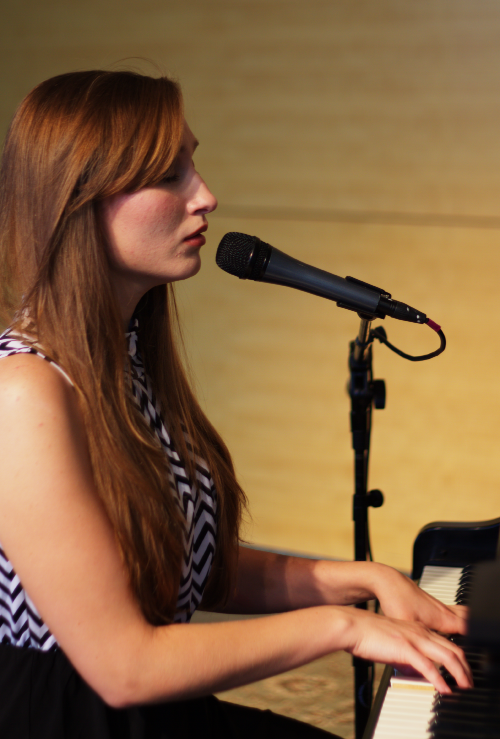 Michala Alexander
Bachelor of Arts in Music
University of Alabama at Birmingham
I have loved music ever since I can remember. I started taking piano lessons at a very young age. As I grew older, the Lord gave me a desire to sing as well. At that point, I began praying for the gift of singing and have been blessed with numerous performing, competing, recording, and worship leading opportunities ever since. My favorite genre of music is worship music-what a gift to worship Him in song and grow closer to Him through music!
My favorite thing about teaching is helping students develop a passion for music. I want students to enjoy the learning process and realize that music is a fun and rewarding experience – the time and effort they invest to become a musician truly is worth it.
My teaching style is goal-­oriented and interactive. I focus on the needs of each student and his or her learning style. In weekly lessons, I emphasize music theory, aural skills, sight-­reading, rhythm, and technique. These are the tools students need to succeed in music. I help students develop the discipline and routine of practicing early on so that they can maximize their talents and enjoy their musical studies. I especially enjoy the opportunity to instill a love for music in young, beginner piano students. For vocalists, I believe that the teen and young adult years are more suitable for developing one's singing abilities; however, aspects of singing such as proper breathing, memorization, performance skills, and matching pitch can begin at an earlier age as well. I specialize in teaching vocal techniques for contemporary-­style singing. In weekly voice lessons, I incorporate exercises that expand and strengthen students' vocal range and coach them with skills that prepare them for performances on stage. I focus on helping students develop to the fullest potential their "instrument within." For both piano and voice students, I enjoy creatively adapting weekly lessons to help students have fun as they learn the fundamentals of music and grow in their musical abilities.
Throughout my life, I have been blessed with numerous opportunities for lessons, performances, and awards in the areas of piano, voice, harp, and guitar. I have been privileged to perform our National Anthem for more than 20 college, championship, and minor league games. However, my deepest desire is to use my musical gifts to glorify the Lord. I have a passion for leading worship and have enjoyed leading worship in various churches and services since high school, including leading worship for the Dawson Student Ministry Worship Band. My worship album "The Nations" is available on iTunes and has received radio airplay.