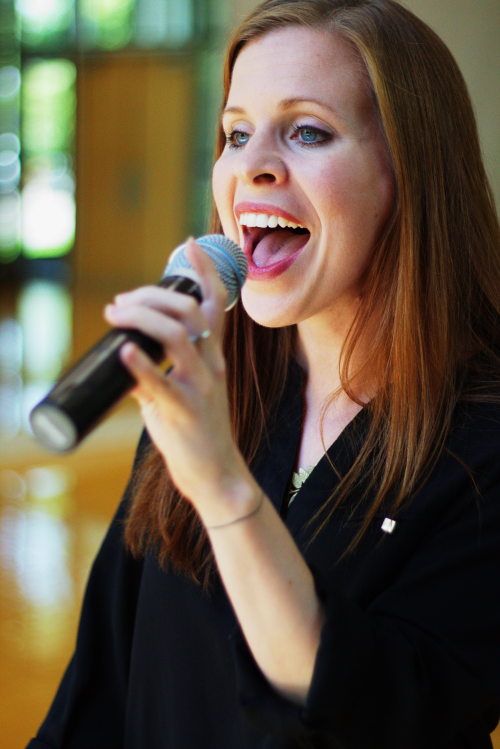 Melody Taylor
Bachelor of Music in Vocal Performance with an emphasis in Musical Theater
Ouachita Baptist University
My favorite thing about my instrument is that it's unique to me. Like a fingerprint, no one else has exactly my vocal-print. When I was younger, I was terrified of my own voice because it didn't sound the way I thought it should have or the way others wanted it to sound. During high school, I realized that God gave me MY voice for a reason and I wasn't supposed to sound like anyone else. Discovering that truth gave me the freedom to sing like I meant it and explore my unique sound using the strengths of my voice. Instead of focusing on what I couldn't do, I started focusing on how I could grow the instrument that God gave me.
As a teacher, I help each student find the best version of their unique voice. I recognize that no two voices are exactly alike, so I structure lessons to fit the needs of each individual student. During lessons, I focus on vocal technique and clarity of tone. I use songs from a variety of musical styles, including musical theater, classical, and contemporary, to help students explore the beauty of their instrument. My favorite teaching moment happens when I see a student's face change from concentration to astonishment as they hit a note they've never hit before or nail a song they considered 'too hard'.
In addition to teaching, I enjoy sharing my love for music with others by singing in worship, at weddings, and performing at other special events. I also enjoy serving as the Worship Coordinator in the Dawson Music & Worship Ministry Office.